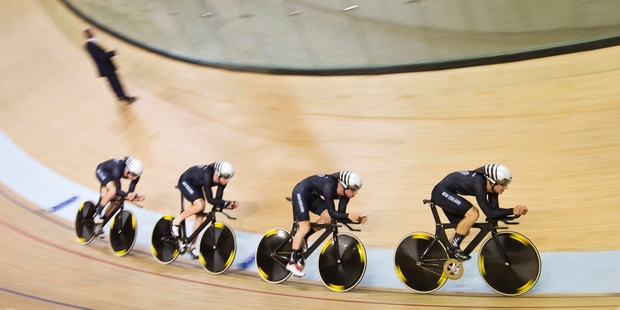 Athletics 6/10
High performance investment since the end of 2012 London Olympics: $5.7 million.
Five medals was a reasonable return - although three fewer than New Delhi - but perhaps the key was the encouraging signs of the younger success stories. Valerie Adams would have won her third gold with one hand behind her back, but the likes of Tom Walsh, Julia Ratcliffe, both silver medallists, and discus thrower Tina Hakeai, who finished a wide-eyed fourth, are the future. Walsh was disappointed not to get gold in the shot put, but at 22 his time is coming. Hammer thrower Ratcliffe exceeded expectations. Nick Willis felt he should have done better than bronze in the 1500m; Zane Robertson's bronze over 5000m spoke of a fine future, along with twin Jake, who produced a most bizarre outburst after his 10,000m.
Badminton 3/10
No investment
Ordinary return. Michelle Chan and Anna Rankin made the singles quarter-finals, where Chan came up against world No17 Kirsty Gilmour, while Rankin met Indian world No11 P.V.
Sandhu, who was third at last year's world championships. No doubles combinations reached the quarter-finals. Call it a learning experience for a young team.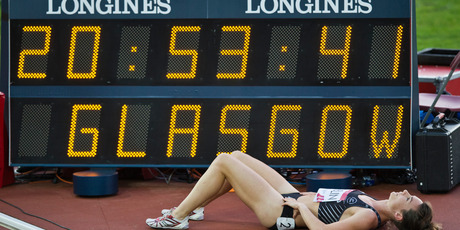 Boxing 7/10
$285,000
Two medals on the final night put a gloss on New Zealand's performance. David Nyika looked a class act in winning the light heavyweight division - New Zealand's first Games gold in 24 years - while David Light's heavyweight silver was a notable success. There were disappointments, notably Alexis Pritchard, ranked second in her division but well beaten in her opening bout.
More on the Commonwealth Games
• Greatest moments from the 20th Commonwealth Games
• Games appetiser for main meal in Rio
• Sporting codes face funding dilemma

Bowls 6/10
$580,000
The event began so promisingly with Jo Edwards winning her second Games gold medal, and the youthful women's four picking up bronze. Edwards seemed to be powering towards the pairs final too, only to be upset in the quarter-finals, while Shannon McIlroy had a 'mare in his bronze medal match, 13-1 down to his Australian opponent after nine ends from which there was no comeback. Edwards and Val Smith were 8-2 up halfway through their quarter-final but failed to score a single point on the last seven ends against Northern Ireland. Bowls NZ had targeted four medals, with one a gold. The team got three - including the para bowlers' silver - so overall a disappointing outcome, but with some high points.
Cycling 9/10
$11.5 million
A stellar meeting for the track riders, while Linda Villumsen's individual time trial gold was immensely satisfying after five years of silver and bronze on the world stage. The 11 medals won at the Chris Hoy velodrome was New Zealand's best Games return; sprint rider Sam Webster the kingpin with two golds and a silver. Plus the stunning one-two finish by young mountain bikers Anton Cooper and Sam Gaze will be for some THE Games moment for New Zealand. Roll on Rio. Jack Bauer had New Zealand on the podium for the Games-closing road race. 14 medals overall: a top return.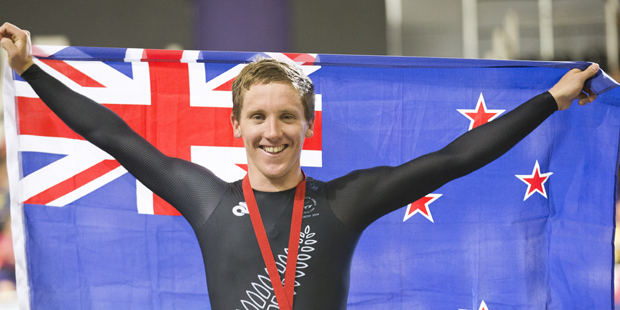 New Zealand won 11 medals at the Chris Hoy velodrome. Photo / Greg Bowker
Gymnastics 6/10
No investment
Without a medal in the sport since 1998, David Bishop's bronze on the floor represents a decent return for the gym team. Bishop's coach, David Phillips, was the last Kiwi to win a medal in gymnastics, and now his protege has ensured the sport will be content with its efforts.
Hockey 5/10
$7.3 million
A bitterly disappointing conclusion. All seemed set for genuinely solid tilts for at least silver. The women fell over in their semifinal against England in a penalty shootout - they lost to the same opponents in their Olympic bronze match in London. Timidity cost them on both occasions. At least they came home with a bronze. The men let themselves down in their semifinal against an Indian side certainly not demonstrably better, and having taken a 2-0 lead. A penalty shootout loss to England meant fourth. Both need to take a hard look at themselves, for different reasons.
Judo 8/10
No investment
The only disappointment from an outstanding campaign was the failure to win gold. Still, five medals from 10 athletes represents an excellent return, while Adrian Leat's silver coming only six months after losing his brother, a fellow judoka, was the most wrenching but heart-warming story of these Games.
Netball 7/10
$3.8 million
The end of the Games run. A difficult campaign due to injuries to one key part of the court. That hurt, but they hung tough and made the final, squeezing past England in the last second in the semifinal, only to find Australia rampant and far too good. The shame of it was that they played well below what they're capable of in the final, which is very different to playing well and still getting beaten.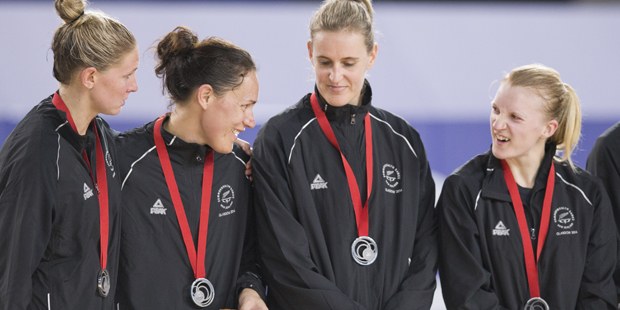 The Silver Ferns' run of two straight Games titles ended in Glasgow. Photo / Greg Bowker
Rugby sevens 6/10
$2.7 million
How to rate a team who lost the only game that truly mattered? New Zealand had few issues progressing to the final at Ibrox Stadium, never trailing until the gold medal match against South Africa. But an inexperienced side were unable to follow in their predecessors' footsteps so the Games cannot be considered a success.
Shooting 5/10
$88,750
A gold medal and little else. Without Sally Johnston's victory in the 50m prone, shooting could have finished near the bottom of this pile, but her win ensures a pass mark. For a sport fourth - behind the big three - in medals in Commonwealth Games history, one piece of metal marks a poor result.
Squash 5/10
$550,000
Joelle King got a bronze in the singles to give her a set of Games medals. That met her seeding. Young double act Paul Coll and Lance Beddoes got one over on their older countrymen Martin Knight and Campbell Grayson and reached the quarter-finals; King and Martin Knight lost the bronze medal match. They'd have hoped for two medals, so slightly below expectations.
Swimming 4/10
$4.04 million
If you removed Lauren Boyle and Sophie Pascoe from the equation this would have been a desperately poor Games. Boyle's freestyle silver and gold over 800m and 400m enhanced her standing among the sport's elite. The para swimming was worthy but a poorly set up event. No way should Pascoe and Nikita Howarth have been swimming for the same medals. Their disabilities are different. Swimming NZ has a mountain of work to do going towards the Olympics. Even high performance boss Luis Villanueva admitted to being disappointed. This is a welcome departure from the usual fluff about swimming being a difficult sport for NZ on the world stage.
Table tennis 3/10
No investment
New Zealand's 10-strong team had an underwhelming campaign, making only three quarter-finals - the women's team (3-0 loss to India), the men's team (3-0 loss to Singapore) and the women's doubles (3-1 loss to Singapore). Not much could be expected from a sport with no funding and featuring a 52-year-old.
Triathlon 4/10
$3.6 million
Four, because that was the best finish the six-strong team achieved. Hopes were high for both Andrea Hewitt and the relay team, but Hewitt came home just outside the medals while the team blew a great chance for silver and were forced to settle for fifth.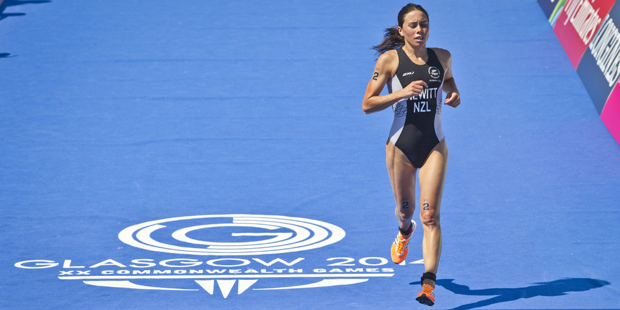 Weightlifting 8/10
$77,300
The Kiwi team completed the full set of medals in Glasgow, with Tracey Lambrechs claiming bronze, Stanislav Chalaev repeating his silver from Delhi and Richie Patterson, the heart and soul of the group, winning gold. To top it all off, Patterson married teammate Phillipa Hale, who set a New Zealand record in finishing sixth.
Wrestling 6/10
No investment
A couple of bronzes for Canterbury training partners Sam Belkin and Tayla Ford were welcome. But it's a hard sport to get a handle on. Belkin's first opponent didn't show up, so he was straight into the semifinals. He lost that, then beat a Northern Irish grappler for his bronze. Soft medals but that ain't the athletes' fault.
- additional reporting APNZ