Positive vibe as Kiwis look ahead but some will need a 'please explain' note.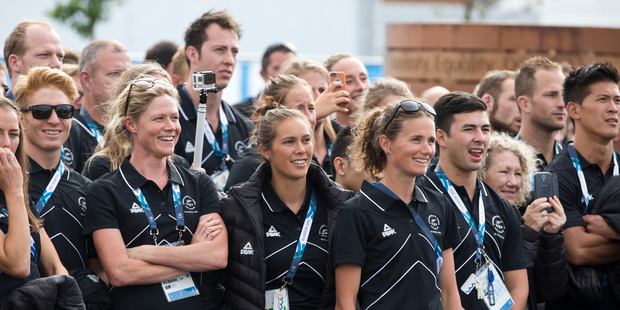 Some countries are blessed with an anthem which stirs the soul. Others - think of eastern Europe for starters - don't.
No guesses where Scotland sits on that line.
The host nation had a fine Commonwealth Games, and a record 19 times Flower of Scotland rolled around the stadiums and arenas of Glasgow.
When countries running an event have athletes performing strongly it lifts the mood of the whole programme. The vibe is positive and these were good Games. Well run and, as is always trotted out as some sort of Commonwealth mantra, friendly.
The memories of New Delhi and its problems over corruption, poor management and traffic and safety issues, were swept away by Glasgow's warmth - even when it rained.
And what of New Zealand?
A total of 45 medals, the best since Manchester in 2002, was good. They were sixth on the medal table, behind England (174), Australia (137), Canada (82), Scotland (53) and India (64), remembering golds carry more weight than overall numbers.
Four years ago, New Zealand won 36 medals, and that was five more than the embarrassing 31 of Melbourne in 2006.
It is New Zealand's joint best return at a Games outside New Zealand, and so a cause for pleasure.
But the successes ranged from genuinely outstanding - think cycling, mountainbiking, Lauren Boyle, David Nyika for a start - to some rather harder to get a read on, to wit wrestling.
One of New Zealand's two medals in the grappling was won after Sam Belkin's first opponent failed to appear, he lost his second bout then had a win, and received a bronze.
Among those which will remain special in the memory were from bike riders. The two teenage mountain bikers Anton Cooper and Sam Gaze dominated their event; Sam Webster and his track riding teammates produced their best Games haul at the velodrome.
Fourteen medals overall - almost a third of New Zealand's total - was an outstanding return.
Linda Villumsen was chuffed with her individual time trial gold, ending years of silver and bronze; and it was appropriate that a cyclist, Jack Bauer, should win the country's final medal, in the driving rain on Glasgow's streets yesterday.
Watch: Shot put Gold for Adams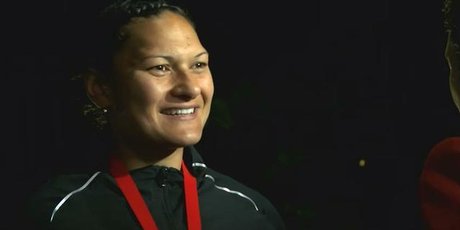 Track cycling is an example of a sport with a programme laid out, riders all buying into it, an uncommonly gifted group of young riders at the same time, and all exuding supreme confidence.
Failure to deliver never entered their minds. They possess supreme self belief and confidence in the way they prepared for the Games. Plans were executed accordingly.
The 400m freestyle gold for Boyle further hardened her place among sports international elite, and as a beacon in a sport where there tends to be more talk of what will happen than actual delivery.
Nyika and David Light put starch into the boxing return, the latter then describing 18-year-old Nyika as the future of the sport after his fine gold, which came most emphatically from four unanimous decisions.
Then there were the surprises: Sally Johnston winning 50m prone shooting gold; the five medals won by the judo team.
At least two sports are due a "please explain" meeting with High Performance Sports bosses: triathlon and swimming. They can expect some tough questions.
What the Games have done is lit the pathway to the Rio Olympics in 2016. As Webster put it, track cycling is "halfway there".
But when Rio arrives, it will be worth checking how many sports have managed to make the necessary steps forward.
So best treat these Games as a good international competition, solid preparatory ground for athletes striving for the heights and an event which also gives promising athletes - young discus thrower Tina Hakeai a prime example - a taste of what lies ahead.