From battling star to rugby referee... ex international plans a dramatic change in direction after missing out on NZ contract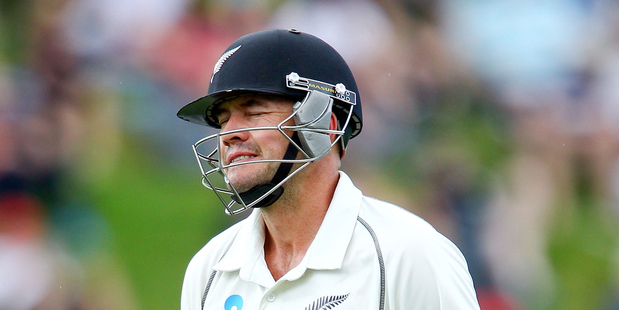 Former Black Cap Peter Fulton is eyeing a post-cricket career as a top-level rugby referee.
After missing out on a national contract for the 2014-15 season, the Canterbury skipper is keen to continue playing first-class cricket for as long as he can, but has started planning for life after cricket.
Fulton said he had been interested in becoming a rugby referee for a while, and has now made moves to get involved.
"The last couple of years I've been thinking about it and it's just been a matter of finding the time to do it, which has been a bit hard when you're still playing cricket. But it's something I'm now starting to look more seriously at.
"I made some inquiries at the start of this winter, but it was just going to be a bit hard to fit in. So hopefully next winter I can get into it."
Fulton played rugby to a high level as a youngster, making the Canterbury Colts team before being forced to choose which sporting path he was going to take in his early 20s.
More surprising still, the lanky right-handed batsman, known as "two-metre Peter", was a flying fullback in his day.
Fulton said he was still an avid watcher of rugby at all levels.
"I understand the game pretty well and always have plenty of advice to give the referees, so I guess it's a bit of a case of put up or shut up."
The 35-year-old said he has aims of progressing through the New Zealand system and refereeing at international level.
"If I'm going to do it, I guess it's like most things I've done with my sporting career - I want to try to do them as well as I can and go as high as I can," he said.
"I'm under no illusions as to it being tougher than it looks, but it's definitely something I'd be committed to."
Fulton also knows he would be embarking on a profession in which he won't always be a popular figure.
His only previous official refereeing experience was helping out a friend with an under-13 team, which opened his eyes to the sort of "feedback" referees receive.
"A couple of times during the season the referee didn't show up, so I had to get out there with the whistle myself.
"Even though it was only schoolboy level, it was certainly an interesting experience with the coaches on the sideline and the parents and everyone keen to give their advice."
Fulton is going on holiday in a couple of weeks, then will get stuck into pre-season training with Canterbury. Having notched up the record for most first-class runs for the province last season, he is closing in on the most games this year.
"I still enjoy playing for Canterbury and I don't really see it as a step backwards," he said.
"It's what I've grown up doing and what I love doing."