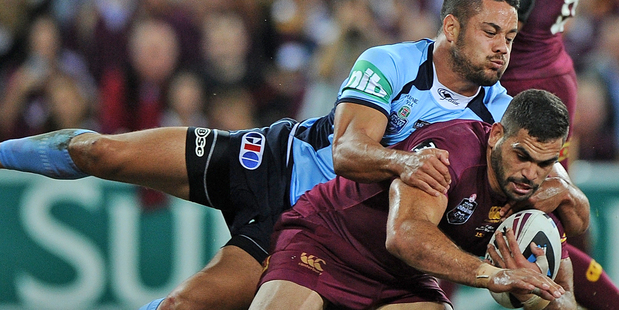 Five reasons why Queensland will avoid being whitewashed by New South Wales for the first time since 2000:
1. SIEGE MENTALITY: Thriving in adversity is part of a Queenslander's DNA. The Will Chambers incident will be seen as something to bring the team together rather than disrupt. Cancelling media sessions is a sign they are circling the wagons.
2. SUNCORP STADIUM: The Maroons were a fingertip away from winning game one having been on the back foot until the last 15 minutes. They have only lost once at home in five years prior to that defeat and a passionate home crowd will be at its loudest to avoid a clean sweep.
3. PRIDE: Defeat is something completely alien to most of this star-studded side and their pride was wounded by the 6-4 loss in Sydney. A 3-0 sweep with two defeats taking place in Brisbane is unthinkable.
4. HISTORY: NSW have only won twice in Brisbane in the same year on two occasions since 1982 - the last time was 18 years ago.
5. MOMENTUM: Great sides never know when they are beaten and this Queensland team is arguably the best of all time. Despite the series being lost, they know a huge win over the Blues would dampen their celebrations and lay a marker for game one in 2015.