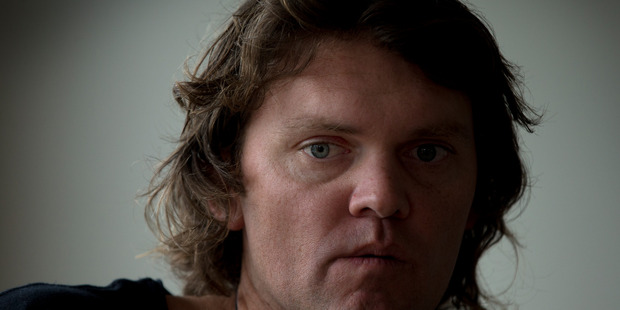 "The only way I can see of moving forward is through blunt honesty by sharing my story. I don't want sympathy, I want understanding. I'm a pretty decent bloke, a good lad who simply got dragged into a thick spider web."
That's Lou Vincent's assessment of a downfall which has further prised open the lid on cricket's Pandora's Box: match-fixing. The former New Zealand international will now embark on a new, yet-to-be-defined career after outing himself as a cheat and being banned from the sport he loved.
His candour means finding a solution to match-fixing will be inked on cricket's agenda for the foreseeable future.
Watch: Dylan Cleaver and Andrew Alderson discuss the Vincent case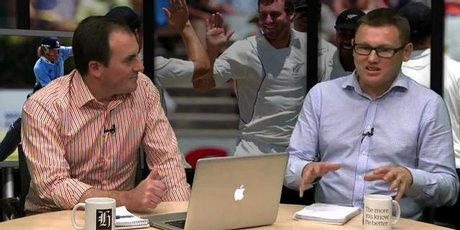 Vincent once had a willing cricket heart. It's evident from his mementoes - a signed photo of Sir Donald Bradman who Vincent met when living in South Australia; the framed first test shirt signed by both teams after his heroic century-making debut flaying Australia about Perth's WACA in 2001; a rack of bats confined forever to the entrance foyer, unless he's permitted to donate them to someone for legitimate use.
But it was greed, and the search for an easier life, that saw Vincent spiral out of control once he joined the ill-fated Indian Cricket League in 2008.
Lured into match-fixing, Vincent was steadily broken down in subsequent years to a point where he took 14 sleeping pills in one sitting as he tried to blot out the pain. He would pick up his money by texting bank note numbers via the Indian hawala system and attempted to convince others to switch to "the dark side" so he could build a layer under him in what was effectively a pyramid scheme.
"Try saying 'no' to that"
The early chapters in Vincent's story are well-documented. He was approached by a bookie at the ICL. He refused US$15,000 and a woman as a "present" and reported the news to a player he trusted. The player, according to Vincent, was also complicit in match-fixing.
Watch: Lou Vincent admits his cheating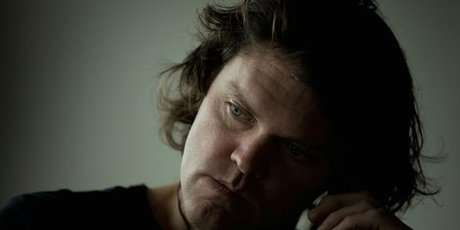 "Being around this person who oozed self-confidence and self-esteem was uplifting. I went to this person's room, explained my situation, then he paused, looked up and said 'that's great, a good cover because now you're working for me and we're going to be fixing matches'.
"Try saying 'no' to that. He said the ICL was unsanctioned, like backyard cricket; exhibition stuff, so fixing was okay and he'd pay me US$50,000 per game. A third person was introduced. Before you knew it, we had a secret bond. Our lives changed from that day forward.
"I was like 'far out, is this for real?' I'm working for this guy and I don't have to talk to anybody else. He'll issue instructions telling us what to do."
Calamity, as so often happened in Vincent's dabble into cricket's underworld, was poised to strike.
Read more:
• I am a cheat: Vincent pays the price
• Dylan Cleaver: ICC bosses must face the truth
"It was the last game of the tournament, the World XI v Indian XI. I got a tap on the shoulder between innings saying 'we're fixing this'. I was told to bat slow, use up balls and get out. That was the usual plan. I went out to bat, hit 15 off 20-odd balls then it was time to exit. I danced down the wicket, tried to miss a ball but it spun further than expected. It hit low on the bat and ballooned over the bowler's head but the boundaries were really short. The guy at long-on ran in, realised he was an idiot, ran back and palmed the ball over the boundary.
"I've just hit this six thinking 'crikey, I'm supposed to be getting out'. The next thing I've nicked another one past the keeper for four. The umpire's signaling it and I'm thinking 'holy crap'. Within six balls I managed to get out.
"I was flying out three hours after game. I packed up then received a phone call. It was The Don, the boss, My Hero. He said 'come to my room'. I thought 'here we go'. So there were three of us there. My Hero was pacing up and down. He said 'sit down on the bed', so I did."
Vincent claims the player picked up a bat and lifted it above his head; Vincent thought he would be hit.
"He was spitting and fuming saying 'you cost me millions'. I could see I'd stuffed up massively. He accused me of double bluff but I wasn't working against him deliberately. By this stage I was involved with an Indian bookie but it was purely passing on information. My Hero said he didn't want to see me again.
"I flew to England - I had received money from an Indian bookie by then but My Hero still owed me. I thought 'I'll probably never see that' and, in the end, I was right. I started UK club cricket, got the call-up for Lancashire, and it felt like a turning point in a new life. I had a foot in the door. Then the phone call came. It was My Hero."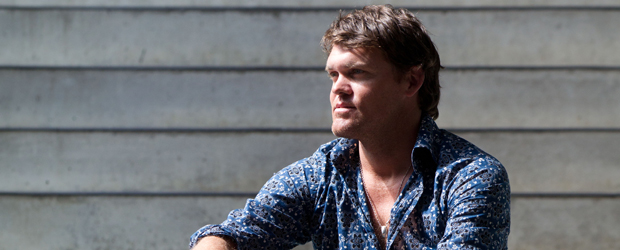 Lou Vincent. Photo / Richard Robinson
Vincent was instructed to meet the player he refers to as My Hero at a motorway service centre.
"I thought 'perhaps he'll talk about the money he owes me'," he says in relation to his dining partner. "I met him and he said he believed me, that I wasn't working behind his back. He said he forgave me. Then he said 'right, you're playing Friday night on telly. I believe you're telling the truth but you've got to prove you're on our side by underperforming'.
"He knew I'd played a lot with Mal Loye, my opening partner, so asked me to get him involved. I said 'yes'. My hands were tied. I'd earned back the trust of My Hero and there was the big carrot of what I'd already earned. I didn't want to miss out."
"The whole game's corrupt, so who cares?"
From that point Vincent lost all perspective. He approached Loye with an absence of conscience to offer what was eventually £20,000 to underperform against Durham. Loye rejected Vincent's offers.
"Early on it was greed then the seeds were planted that my kids' schooling would be paid for and I could think about the easy life I was going to have," says Vincent. "I thought 'the whole game's corrupt so who cares'. It was ludicrous and I was completely gullible.
"My mindset was 'why should Mal miss out, he's a good lad'. Looking back, what a horrible thing for Mal to be put through, opening his door at the end of the career to a 'mate' and getting asked to fix a game. I don't know how long he bottled it up before telling the ECB about the approach but it was a disgraceful position for him to be put in. He's one of the guys I need to apologise to when this is over, hopefully face to face."
Vincent says he never match-fixed while playing for New Zealand but did so while playing for Auckland at the Champions League in South Africa when he was in a desperate financial position in 2012. He claims to have never batted slowly despite agreeing to, but spot-fixed in three-over segments.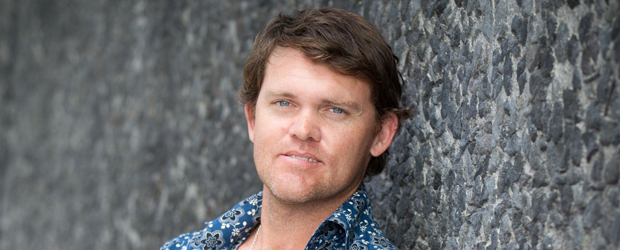 Lou Vincent. Photo / Richard Robinson
"I'm gutted for my teammates because some of them looked up to me. I abused their trust. One of the hardest things for me to do will be facing up to the Auckland boys. I let them all down."
"They said 'there's your bag of cash'"
Vincent declines to estimate how much money he made out of match-fixing but the drama of James Bond-esque cash pick-ups using the sub-continental hawala system enlivened each excursion.
"One time I was given an address at an industrial site in Birmingham. I went to a pre-instructed street number and knocked. I heard a latch and then the door opened and I walk into a small laundry. An elderly Indian couple in their 60s or 70s, welcomed me. I'd been rung to say pick out any 20 pound note, and text the barcode to a bookie. I passed it on to these guys to verify my entrance. They said 'there's your bag of cash' and off I went.
"Another time after a Kent/Sussex game I was heading into London and arranged to meet using the same method down Heathrow way. I met these guys in a petrol station but because there were cameras we had to drive down the street a bit. By this stage I was thinking I'm a proper gangster, I'm hard core, you know what I mean... but actually I was a prime time idiot. They should've tattooed 'Stupid' on top of my forehead."
Vincent reached his nadir when he left the marital home and lived at random places close enough to be near his daughters. He was constantly drinking, apathetic and had what he describes as a "sense of worthlessness, not wanting to be part of society - it crushed every bit of life out of me".
He recalls, or, to be precise, doesn't recall, a sleeping pill incident.
"I'd gone to bed and woke up in someone else's house. I had scars on my face. I'd apparently fallen out of a taxi and been taken to hospital. All I remember was going to bed that night with a whisky and a sleeping pill which I did at times to suppress the pain.
"Next day I went home and realised I had taken 14 pills rather than one. Obviously something happened sub-consciously which said 'take everything you can and say goodbye'. It was a pretty hard thing to accept given I had two kids. I had no idea how to turn it around."
"All you need is love"
Yet Vincent found a way back with his new partner Susie Markham, chocolate labrador Harry and border collie Bo.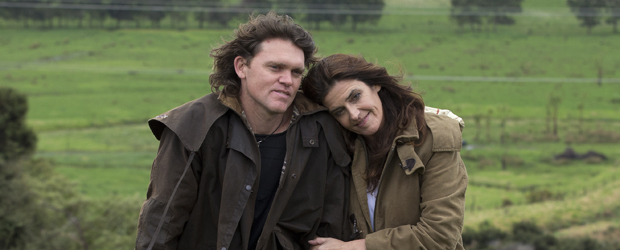 Lou Vincent and Susie Markham. Photo / Brett Phibbs
The 35-year-old looks healthy and more physically powerful than the lithe figure who stalked cricket balls in the field during his pomp.
Vincent and Markham have largely been under self-imposed house arrest since the match-fixing story broke in the Herald in December. Vincent has done a spot of building work but has remortgaged the house he's owned for 12 years. Markham says her savings are gone and they've postponed their wedding.
A boxing bag and cricket gloves hang on the front porch - Vincent calls it his "hate bag" - along with a wooden shield bearing the message: Nothing is impossible to a willing heart.
The pair have also renovated a cottage out of an old shipping container with the Beatles song title All You Need Is Love inscribed on a plaque outside. The décor includes beaded curtains, a red crushed velvet bedspread and the British WWII slogan "Keep calm and carry on" emblazoned across a cushion.
Vincent is lacking work and income but not purpose or inspiration as he reboots his life.
He has ambitions of working in the mental health industry in a similar role to the charity work he did in the UK for mind.org.uk, or working in children's sports programmes to ensure they don't repeat his mistakes.
"I want to be free now to be myself. Yes, there's a stigma as the first New Zealand [professional] sportsperson to be done [for life] as a cheat. That's horrendous, but life has to go on and wrongs have to be turned into rights."
Next trending article: Aussie teenager stuns Rafael Nadal