A stuttering first-up performance against England is all the motivation team needs.
The All Blacks' epic 38-27 defeat of South Africa last year was initially viewed as a benchmark but is starting to look increasingly like a peak.
New Zealand haven't scaled the dizzy heights they reached in Ellis Park in the six tests they have played since. It has, if they are honest, been a slow decline since they more than played their part in what may have been the best test of the professional era.
Watch: Rugby Herald: AB's Beast is back

They haven't pieced everything together in the same way in any of their post-Johannesburg encounters. The tyranny of their schedule accounts for some of that.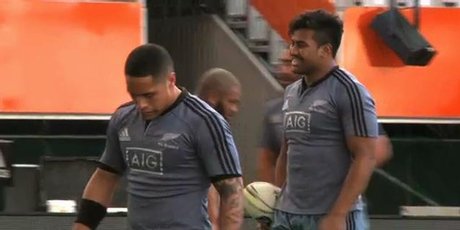 The All Blacks suffered the same fate in 2012 - played superbly to win in South Africa and then drew their next test, won three and then lost to England.
The travel, the lack of rest and the toll of the season can explain the tail off up to a point.
But it can't justify why the All Blacks were so out of sorts in Auckland. June is the time the coaches wanted to see a lift in everything - the accuracy, the energy, the tempo and the intensity.
And the fact they didn't get it explains why this week there has been an obvious edge: the players have been told - not that they didn't know it already - that what they delivered at fortress Eden Park was unacceptable.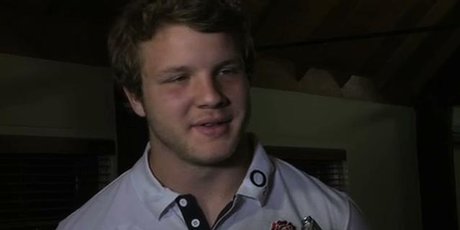 Head coach Steve Hansen didn't hide from that yesterday when he explained why the selectors didn't make more than just one injury-enforced change to the starting XV.
"If we turned around and said, 'So and so shouldn't start because he played poorly,' then we wouldn't have anyone on the park," he said. "That's how bad the performance was. We know some of the reasons we played poorly and one of them is a lack of preparation time. There is no point in recreating that thing again by putting new faces in.
"It is about us working hard on our skill sets and understanding how we want to play and then going out and delivering it. As a coaching and playing group we have got faith in what we are trying to do. It is just a matter of getting it right on the night."
Hansen's frustration is understandable. The mantra of his reign is continuous improvement: to be good one test, better again the next.
It's been eight months since the All Blacks were able to walk off a test ground certain they had taken their performance up. That's too long and, despite the winning record, has exposed the team to accusations they are now in terminal decline.
"Yeah, but that's not a bad thing," Hansen said. "It just makes you that little bit more determined. I am highly motivated anyway so it doesn't matter what I read ... whether it is rubbish or good stuff, poor stuff or correct stuff. It is irrelevant because this team is motivated to play well.
"But it is interesting to read some of the stuff after one poor performance. It wasn't our best but we won't panic and we haven't panicked. We have been honest with ourselves, we have worked hard on areas of the game that we needed to work on.
"[We have] the opportunity to erase that poor performance and all we want to do is walk off the field proud of the way we played."
There is a definite sense the All Blacks may go boom in Dunedin. It would be rare to the point of being unprecedented for an All Black side to not react to near defeat in some shape or form. Poke the bear and he doesn't carry on sleeping.
"We are all honest guys and I think we were all relatively disappointed with the way all performed collectively and a few individuals," said first five-eighth Aaron Cruden.
"So for us, we have high standards and we like to uphold them."