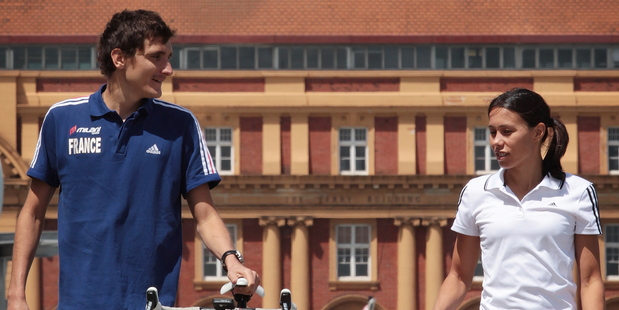 New Zealand-based French triathlete Laurent Vidal says it's a miracle he didn't suffer neurological or physical damage when he had a heart attack during training last month.
Vidal, who is engaged to leading Kiwi triathlete Andrea Hewitt, was put into an induced coma after collapsing at a pool in Sete, near Montpellier, on April 24.
The "49 per cent Kiwi, 51 per cent French'' athlete posted an account of his ordeal on his website earlier this week.
"Don't ask me what happened because I have no memories from that day,'' he wrote.
"From the swimming pool in Sete to the hospital in Montpellier, I've been surrounded from the beginning by an exceptional survival chain and a great medical team that allows me allows to write these sentences today. I have no word strong enough to describe how I feel about them all.''
He left hospital a few days ago and his state-of- mind was good, although "lots of things are fusing in my head''.
"I am going through an unscheduled event in my life,'' he said.
"I am aware of being somehow 'a miracle' because I'm out and up right without neurological and physical damages [sic]. Unfortunately it reminds us how fragile life is.''
Hewitt travelled to France to be by her fiance's side, saying on Twitter at the time she was "shocked and worried''. The couple split their time between Sete and Christchurch.