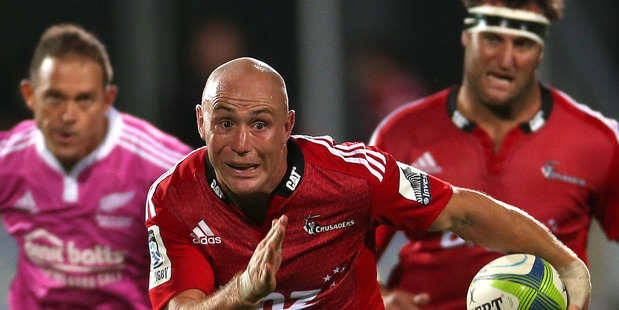 In today's chalkboard column we're talking halfbacks kicking and, in particular, the importance of your No 9 to a team's exit strategies.
These strategies, which are effectively methods of clearing from within your 22m without immediately putting your team back under pressure, play an increasingly important role in modern rugby thinking: it's not rocket science, it's better to play the game in the right parts of the field.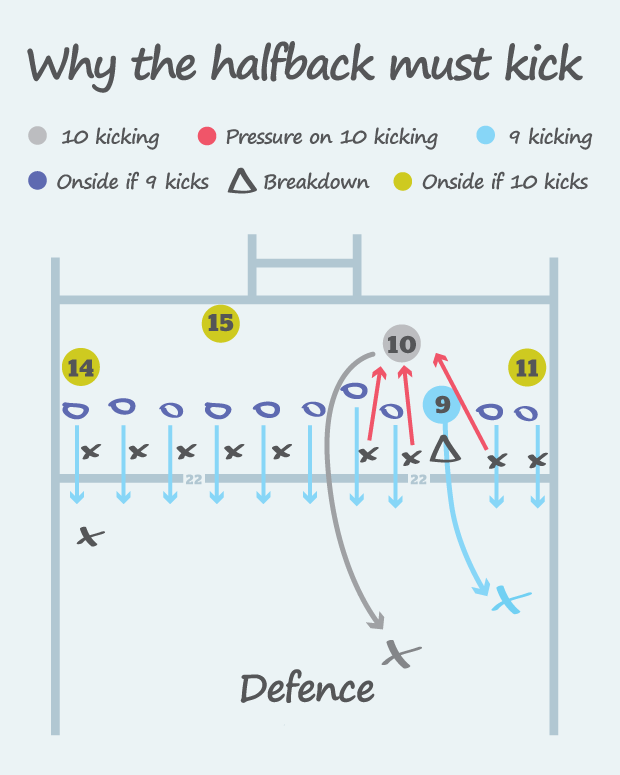 So I will explain: 1. Why a good kicking halfback is vital to the balance of your team; 2. The work that goes into analysing opposition kickers and; 3. Why kicked ball from the base is better than kicked ball from the pocket when you're under pressure.
1. It's vital that a modern halfback has a strong kicking game.
A good halfback can clear from the base of a breakdown and give his wings a chance to reclaim the ball.
Gone are the days when you find yourself under pressure and just religiously hoof the ball clear to ease the territorial pressure.
Some teams feed off that. Look at the much-improved Lions: they try to pen you in and prey on aimless defensive kicking, knowing in Marnitz Boshoff they have a guy who can kick goals and drop goals from anywhere in the half.
There are still occasions, especially if you're a team with a strong defensive lineout, that you clear the ball from the pocket into the stands, but you can't keep doing this; you have to mix it up and give your side and opportunity to regain possession and set up an attack.
You don't have to look too far back to find a game when the lack of a strong kicking halfback cost a team dearly. In the Rebels match against the Highlanders, Nic Stirzaker hardly kicked the ball, which put too much pressure on the first-five and fullback.
The Highlanders knew they were going to be kicking from the pocket. The closest three defenders to the ruck could effectively ignore Stirzaker and attack the pocket.
The Chiefs would have noticed this. Unless Stirzaker and the Rebels have made adjustments, they are going to be faced with another 30/70 territory deficit and be under all sorts of pressure.
The Blues also struggled in this area against the Brumbies, who are driven by a strong kicking game from Nic White (if anything, White kicks too much, so there is a balancing act).
2. A huge part of modern analysis, which came in with the likes of skills coach Mick Byrne, is looking at the habits and idiosyncrasies of opposition kickers.
Teams pour over video to see whether first-fives like to prop to the left or right; whether they take a couple of steps forward to kick when they're in the pocket; how they shape themselves if they're going to kick long or high.
Defenders often won't run straight at the 10, they'll run at where they know the first-five wants to be to kick. Look at someone like Kieran Read, he's always making life difficult for the kicker because he's studied them so closely and knows exactly what he wants to do when he catches the ball.
If he doesn't have to think about the halfback kicking from the base, he can get to the first-five just that split-second quicker and a split-second can make the world of difference at this level.
3. Kicked ball from the halfback is often more advantageous, as the diagram shows.
Around 80 per cent of your team is onside to chase and they have less ground to cover. Add to that the ball is not travelling back 15m before it is kicked.
Essentially, it makes it easier for the team to move forward pretty much in unison. Nobody is having to stop and wait to be put onside.
When the ball is kicked from deep in the pocket, whether it is the first-five or, if he's under too much pressure, out to the fullback, there are few players who can put the rest of the team onside.
Your only option really is to hoof the ball out, or kick deep, re-organise your defensive line and wait for the inevitable opposition attack. Either scenario, you quickly find yourself behind in possession and territory stakes.
It won't always come off, but with skilled aerial wings like Cory Jane, a kicking halfback at least gives you the option of trying to regain possession in your own half.