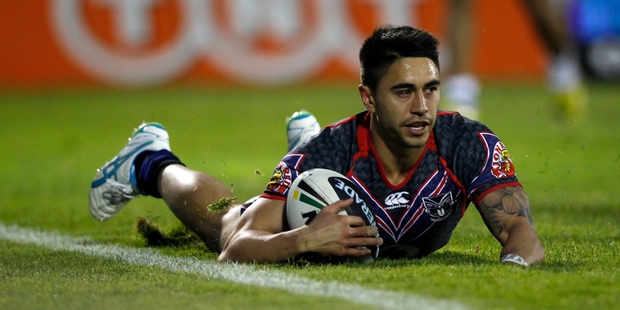 Rugby league super coach Wayne Bennett has dismissed concerns about player behaviour at this weekend's inaugural NRL Auckland Nines, saying he doesn't plan to treat his players likes children.
Measures such as stationing of security guards at team hotels and using former players to act as chaperones around the city have been adopted, and an NRL briefing to clubs has advised them of the threats their players may face.
Incorporating advice from the police, a risk-management plan warned that players could be lured into fixing matches and be offered performance-enhancing drugs.
Newcastle Knights coach Bennett, told the Herald he would ignore the briefings. "I won't be taking any notice of them. I'm dealing with men here. I work with men every day and I do not treat them like kids. [If you do] they'll never grow up."
Bennett described the tournament as a coup for Auckland and suggested detractors - who have included influential Panthers boss Phil Gould, Storm coach Craig Bellamy and Australian captain Cameron Smith - should get over themselves.
"They need to stop taking themselves too seriously," he said.
"The public response has been absolutely outstanding. There's a need for it. They want to see it, they want to see all of these players."
The opportunity to market the game at this time of year made league the envy of every sporting code in Australia, and the tournament would also provide a huge boost for the game in New Zealand, he said.
"Auckland will be awash with the National Rugby League for three or four days. It's wonderful, if you think outside your own little square, think about the benefits for the game and the code itself. It will certainly be the envy of every other code in Australia at the moment, or New Zealand."
While the main stadium has sold out, about 600 "diamond class" tickets remain. The seats are in the temporary seating added to boost Eden Park's capacity.
Nines countdown
Today: Gold Coast's Titans will be jet boating on the Waitemata.
Tomorrow: Squads revealed.
Wednesday: More teams arrive.
Thursday: All teams will visit a local league club and meet fans.
Friday: Official welcome at Aotea Square.
Saturday: Pool play.
Sunday: Playoffs and finals