Tiger Wood's former right-hand man tells of the stresses of always being in the public eye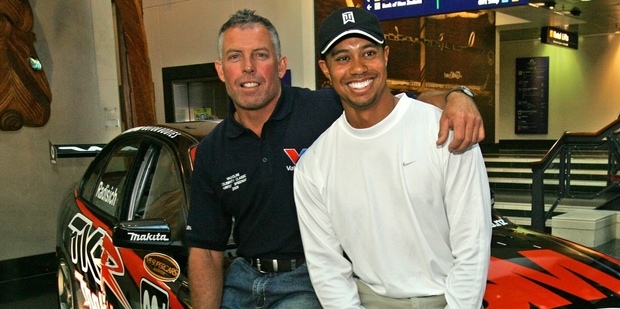 Superstar golf caddie Steve Williams has confirmed he will walk away from the game by 2016 - and has shed some light on the pressures of caddying for Tiger Woods.
Williams, who caddied for Woods during his prime and currently carries world No2 Adam Scott's bag, told the PGA Tour's official website he felt that having helped Scott become the first Australian to win the Masters, the ideal time had come to call it a day.
"I went to caddie for Adam with the intention that I wanted to get him over the line in a major championship, and it happened. I thought that was the perfect way to end my career," Williams said.
"Something tells you that is the moment and it's time to do something else. Deep, deep, deep inside me that's what I wanted to do, was never [to] be seen again caddying. I'd made up my mind.
"So (2014) is my last year caddying full-time. If Adam agrees, and we've talked about it, I'll caddie for him from Doral to the Tour Championship in 2015 and then that's it."
Often cited as one of New Zealand's highest-earning sports figures, Williams was on Woods' bag from 1999 to 2011 and for 13 of his 14 major championship wins.
His relationship with Woods has been stormy since the pair parted, with Williams criticising Woods over his extramarital affairs. In his most recent interview, Williams described the pressure of caddying for one of the planet's most famous athletes.
"You get this weird sensation when you caddie for him that you want to crawl under a tree because people are always looking at you," he said. "It's a claustrophobic feeling. I felt like that regularly with him, even going out for a practice round at half-past six in the morning."