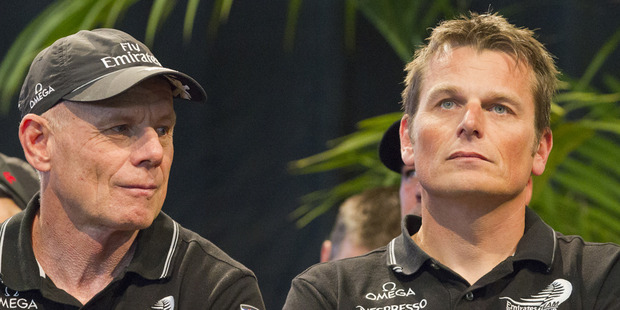 The top 15 feature reads of 2013 as chosen by the Herald sport team.
The shooting star and the model (Vanity Fair)
Mark Seal of Vanity Fair with an in-depth look into the Oscar Pistorius murder charge of girlfriend Reeva Steenkamp that has rocked South Africa and the paths the couple took to that fatal night.
Why do tennis players say "Come on!" so much? (Deadspin)
John Koblin interviewed countless tennis stars from past and present to find out where the tennis war cry 'come on' originated and why players who barely speak English use the phrase.
Dean Barker's Cup destiny (NZ Herald)
Former Herald yachting writer Suzanne McFadden's feature on Dean Barker was meant to be a redemption piece but needed a sudden re-write as Oracle came back to deny the Team NZ skipper that elusive America's Cup victory.
Generation June (ESPN: The Magazine)
ESPN's Wright Thompson's fascinating read on why the youth of Brazil are constantly protesting, and how their anger may consume the FIFA World Cup.
Breaking real bad: Inside the Sam Hurd drug case (Monday Morning Quarterback)
Michael McKnight's 22-month investigation into NFL player Sam Hurd, the marijuana dealer for his team, who was sentenced to 15 years in prison for drug trafficking - why there was more to Hurd's downfall than the public were led to believe.
Michael Jordan has not left the building (ESPN)
To celebrate Michael Jordan's 50th birthday, Wright Thompson of ESPN had direct access to the NBA great providing insight into one of the most competitive sportsman ever, and how he still yearns to play the game.
When we held kings (Grantland)
A brilliant blow-by-blow account of unknown Chris Moneymaker's victory at the 2003 World Series of Poker. Even if you're not a fan of poker it's a worthwhile read.
Cycling's road forward (Washington Post)
A long read profile on Joe Dombrowski, a young cyclist riding under the shadow of the disgraced Lance Armstrong, who could help lead the embattled sport from out of its self-inflicted wreckage.
A boy helps a town heal (Sports Illustrated)
A nice feature on a 14-year-old wrestling coach who was named SI's kid of the year. Jack Wellman helps train younger children in a town of Newtown - where the Sandy Hook Elementary school shootings took place last year.
The trouble with Johnny (ESPN)
If you haven't heard of college football star Johnny Manziel you no doubt will next year when he is expected to be drafted in the first round of the NFL draft. Wright Thompson of ESPN The Magazine spent time with the 20-year-old providing an insight into a young man already struggling with the pressures of fame.
The day Harry Redknapp brought a fan on to play for West Ham (Guardian)
Jeff Maysh chased the truth behind the story of Redknapp kitting up an abusive fan in a West Ham game - who then went on to score a goal.
One man's journey from Los Angeles to Real Madrid good-luck charm (Sports Illustrated)
Who knew Jose Mourinho was such a nice guy? Grant Wahl on a man who went from fan to Mourinho's good-luck charm.
Real basketball moms of Kentucky (NY Times)
The dedication put in by 'basketball moms' to ensure their sons have the best chance to excel in the game.
A death in Valdosta (Grantland)
An in-depth look behind the mysterious death of a promising high school athlete and the lengths in family will go to find out the truth.