Vatuvei only injury worry ahead of semis showdown against England at Wembley.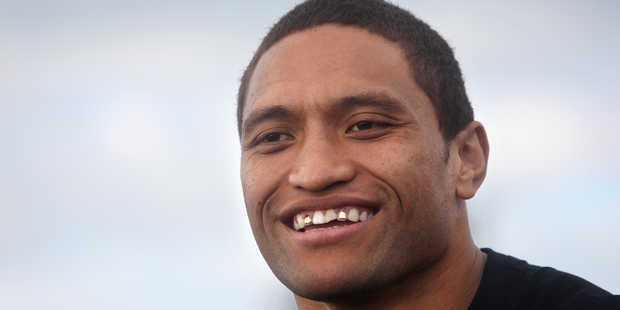 There's been a compelling unpredictability about this World Cup as the likes of Scotland, Italy and the US have emerged but one thing that has never been in doubt is the identity of three of the four semifinalists.
The competition has finally reached the pointy end and we are exactly at the place everyone predicted. Fiji joined the big three in the semifinals with a 22-4 win over Samoa overnight (NZT).
Both semifinals will be played at Wembley with New Zealand taking on England and Australia due to meet the winner of this morning's last quarter-final.
Kiwis coach Stephen Kearney admitted after his side's 40-4 win over Scotland on Saturday (NZT) that it had been a challenge at times keeping his players focused on the immediate.
Players like to roll out cliches like, "one game at a time" and "focused on next week's game" but they are only human and it will have been hard for the Kiwis not to think ahead to next weekend's semifinal against England from the time the home side were beaten by Australia in the opening game of the tournament.
It will pit two teams who are building momentum against each other. The Kiwis have played some powerful and also breathtaking football at times but have also had lapses in each of their games.
England are also building but were not overly convincing in their 34-6 defeat of France yesterday.
Australia will progress to the final, even if they are without fullback Billy Slater who picked up what looked like a serious knee injury, but the other semifinal is much more open.
The Kiwis look to have the better side but there is the Wembley crowd and occasion to factor in.
"It's only natural that the game builds up and the pressure comes on," Kiwis five-eighth Kieran Foran said. "I know all the boys are really looking forward to this contest. We are here to go back-to-back, not get knocked out in the semifinal."
The only injury concern in the Kiwis camp is winger Manu Vatuvei, who had been battling a knee complaint but who strained his groin against Scotland and came off late.
Sonny Bill Williams has recovered better than expected from his sore neck and will be fit to play.
Scotland coach Steve McCormack was asked who might win between New Zealand and England.
"It's an open World Cup," he said. "The Big Three are obviously way in front of everyone else but it will be a cracking game."
The World Cup goes on the line on December 1.