This boy at an Auckland primary school must have been 9 or 10. Mucking about with a ball and his mates before lessons started, he received a high kick, nonchalantly dodged a chaser with an instinctive sidestep, drew a defender and sent a perfect spiral pass to the youngster outside him who performed an elaborate dive for the "try".
Witnessed recently at the same time England coach Stuart Lancaster was making moves to emulate the All Blacks' way of doing things, it encapsulated perfectly the challenge Lancaster faces and the natural advantage New Zealand's national team has.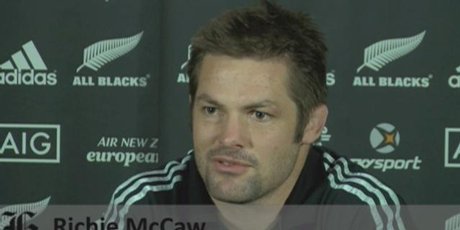 Few other kids have the natural skills and spatial awareness that New Zealand youngsters have. It's a natural byproduct of time spent with the ball and the eagerness to emulate their heroes at the top level of the national game.
And yet, England have their own natural advantages, their own areas of expertise. All Blacks assistant coach Ian Foster, aware of Lancaster's interest, was right this week to issue a word of warning that New Zealand's blueprint isn't for everyone.
An admirer of the All Blacks' game, Lancaster was in Wellington in August to see the All Blacks beat Australia and then travelled to Johannesburg to watch them beat the Springboks.
His goal is to emulate Hansen's consistency of selection and ability to bring new players into the mix without upsetting the rhythm of the team.
Both are laudable goals, but there is a danger of going too far.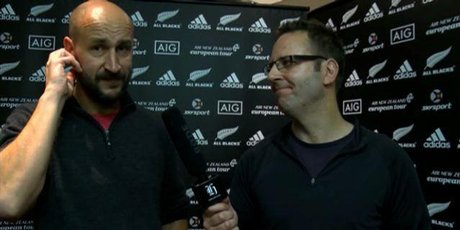 "He pops up at a few of our games so clearly he has got an objective," Foster said. "It's just his way of learning, I guess, and whether it works or not ... It is hard to imitate, it's hard to copy, because what we do suits our players. I guess the challenge for other teams is to get a style which suits their players and that's a judgment call."
Whereas Kiwis are generally advanced in the areas of ball skills, footwork, and game sense, England's forwards usually have a natural advantage in the set piece and maul because they spend so much more time practising them.
Former Lions coach Ian McGeechan wrote eloquently this week of the difference between the two nations.
"Somebody said to me that at 16 or 17 years of age an English rugby player will probably be much better technically than a New Zealander at scrummaging, mauling and lineout work," he said. "But that is because in New Zealand they concentrate on running, passing and tackling up to that age, and then they bring in that really technical and detailed stuff later in a player's development.
"What you get in New Zealand is players who are brought up to be comfortable on the ball and in space."
The other factor is the amount of time the All Blacks spend on their ball skills. For example, each component of the pass is broken down and polished and re-done again and again.
Lancaster is right to seek to improve his players' skillsets, but he can't afford to do so at the expense of their own strengths. As Foster said, Lancaster must settle on a style that both he and his players are comfortable with.
- APNZ