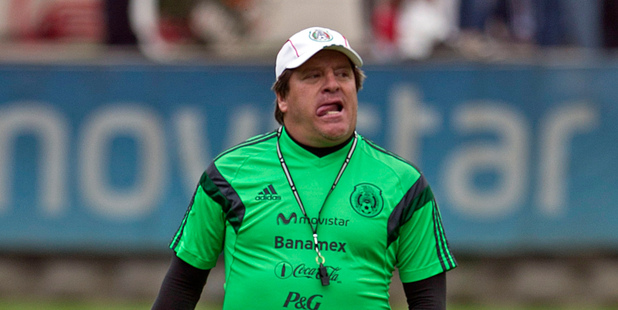 If preparation counts for anything, Mexico will be streets ahead on Thursday at the Azteca Stadium.
While the All Whites have had a piecemeal fractured build-up - much of which in the last few months has been hurriedly put together - El Tri have had plenty of time to prepare, plan and analyse.
Heading into tomorrow's game, the New Zealand side have had just four training sessions together; their opponents have spent 17 of the last 23 days together in camp and have played three friendly matches, including a 4-2 win over Finland.
It's feels a bit like the Anzac League test - the Kiwis get two or three days together, while the Kangaroos have built combinations over the six weeks of State of Origin.
Almost all of the Mexican squad, which is drawn from the local 18 team professional league, has been granted permission to miss two of the last three rounds of club matches, as they focus on preparations for the matches against New Zealand.
This tie is big business so club owners are not going to stand in their way.
It's invaluable, precious time. The All Whites have worked hard on strategies to combat the expected Mexican onslaught. They will consume video footage and take in as much as they can. But time constraints mean it is rushed - whereas the Mexicans have had as many as 20 or 25 sessions together as a team since new coach Miguel Herrera was announced.
The thoroughness is not just limited to the team. Mexican media have been studying New Zealand football since September. One television network even sent a crew to New Zealand, where among other things, they watched a New Zealand `A' side take on the Phoenix in Rotorua.