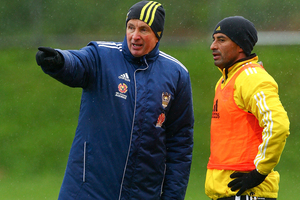 Devastating news for Phoenix coach Ernie Merrick this morning.
Merrick's skipped his side's training and flown back to Melbourne after hearing his family home had burnt down.
Assistant coach Chris Greenacre says it's not a nice situation.
"You don't wish it on your worst enemy and they're thankful everyone's okay and we wish Ernie and his family well."
Greenacre says Merrick will be back in time to coach the Phoenix in Saturday's A-League match against Perth in Christchurch.