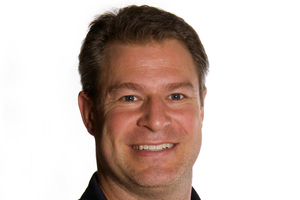 They have conquered Australia and now the Breakers hope to extend their empire into Asia.
While the defending champions begin their Australian NBL campaign on Thursday, they are also looking to broaden their horizons.
The preseason series against the Dongguan Leopards was an encouraging start, with local Chinese media out in force and a Mandarin-speaking announcer encouraging the crowd in chants, but the Breakers want more.
A four-team competition between the top sides from Australia and the Chinese Basketball Association has long been discussed, however Dongguan coach Brian Goorjian has more grandiose designs.
"We've kind of talked about it," said Breakers coach Dean Vickerman.
"[General manager Richard Clarke] has spoken about the prospect of the top two CBA teams and the top two NBL teams, and it was looking like it was going to happen after this last championship.
"It hasn't moved that way yet, but certainly you'd love the opportunity just to compare your league to other leagues around the world."
That opportunity could pit the Breakers against the likes of former NBA All Stars Gilbert Arenas and Stephon Marbury, who both ply their trade in the cash-rich league.
Goorjian hoped the inter-continental action wouldn't be limited to just the two leagues. The former Boomers coach had previously tried to align the Australian league with China when he was in charge of the Sydney Kings and, now on the other side of the ledger, he doesn't want to stop there.
"When I left Australia, I realised Korea, the Philippines, Japan - basketball is huge [in Asia]," he said. "So you take a couple of teams from here, a couple of teams from Korea, a couple of teams from China, a couple of teams from the Philippines, and one year you play it in Beijing, one year you play it in New Zealand."
It's a concept that has been successful in European football and cricket's Twenty20 Champions League. Basketball in this part of the world has some way to go before it can reach those levels, but Goorjian sees the potential.
"The Chinese love basketball - it's the No1 team sport," he said.
"You put the crowd that [the Breakers have] right now, get some Chinese sponsorship and throw 2000-3000 Chinese people into these games, now you've got something really happening."