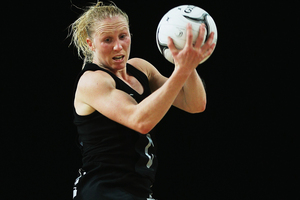 The Silver Ferns will need to overcome a significant Adelaide hoodoo if they are to emerge victorious in tonight's third Constellation Cup test.
The South Australian capital is a quiet, unassuming kind of place - lacking the brashness of a Sydney or Melbourne - but has been a road to nowhere for the Ferns in transtasman tests.
None of the current Ferns team have been in a winning side against the Diamonds in Adelaide - with the last New Zealand victory there against Australia coming in 1990.
It's also been a unforgiving place to visit at ANZ Championship level, with only a single win by a New Zealand team (the Magic) in six years of the competition.
"They love their netball here," says Ferns coach Wai Taumaunu. "It's a knowledgeable crowd and a very parochial crowd. It is a tough place to play - but in no way particularly tougher than Melbourne, Sydney or Brisbane. I'm not sure why New Zealand sides have struggled here."
"It's actually one of my favourite places to play," says Laura Langman. "That sounds weird - because I think I have only won here once - but it is always a great challenge and they really appreciate the sport."
On the back of the Thunderbirds' recent ANZ Championship title (their second in four seasons) netball is on a high in South Australia and a large crowd is expected for tonight's match at the Entertainment Centre. Over 5,500 tickets had been sold by Thursday afternoon, with a large walk up crowd expected. The match starts at 11pm (NZT)
Adelaide angst
2011 Australia 51 New Zealand 44
2010 Australia 48 New Zealand 43
2007 Australia 54 New Zealand 47
1996 Australia 58 New Zealand 39
1992 Australia 64 New Zealand 37
- APNZ