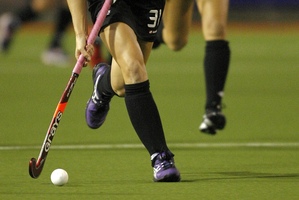 New Zealand's women's hockey team have another tournament on their schedule as they prepare for next year's World Cup/Commonwealth Games double.
In April, Hawkes Bay will host what is hoped to become an annual event for the women's Black Sticks. The new turf at Sports Park Hawkes Bay is due for completion in early March.
The high-quality round robin tournament will include world No 2 Argentina, with Australia (No 6), China (No 7) and Korea (No 8) alongside the third-ranked Black Sticks and one other nation to be confirmed shortly.
It should prove a valuable addition for the women who are eyeing strong performances at the World Cup in The Hague from May 31 and the Commonwealth Games in Glasgow in July-August.
Acting Hockey New Zealand chief executive Ian Francis confirmed that looking ahead the tournament will primarily be focused on the women's team.
Four Nations tournaments have been hosted about the same time in the past two years and NZ want to capitalise on a gap in the international calendar.
"There is a window there we'd like to capture for the women," Francis said.
The men's Black Sticks, ranked No 5, have the annual Azlan Shah tournament in Malaysia which they regularly attend.
"We'd like to get this event up to match that," Francis said.
Having another world-class venue to showcase the national teams around the country is also a significant plus for HNZ.
Both the Black Sticks teams will compete at the World League finals in December-January.
The men are also lined up for the Champions Challenge tournament in Malaysia from April 26.