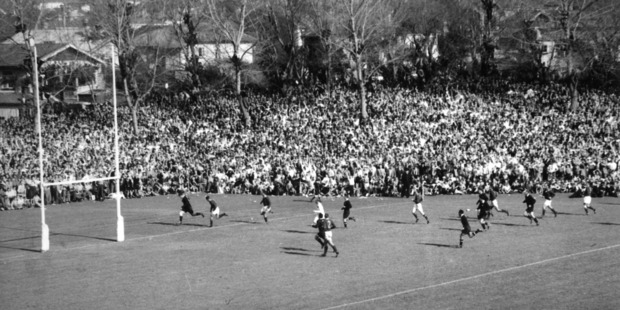 On the wall of a Far North sitting room hangs a picture of possibly the most famous All Black try scored.
Peter Jones secured his place in All Black history by running nearly half the length of the field to score the try that won the fourth test and their first series win against the Springboks, in 1956.
The big and surprisingly fast number eight then shocked the nation while simultaneously securing folk-hero status by saying he was "absolutely buggered".
His wife Heather, who was sitting in the Eden Park grandstand with his mother Molly when he scored the matchwinner, said her husband didn't know his quote was being broadcast on national radio.
"He felt pretty embarrassed about it afterwards ... you just didn't say things like that in those days, did you?"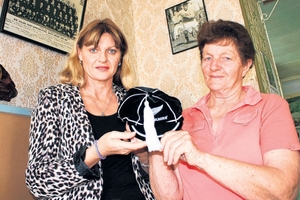 Mrs Jones, 75, says her memories of the match were of the near 62,000-strong crowd and seeing dozens of children in the trees that dotted the ground.
The newly-wed remembers her husband getting the ball and setting off for the tryline and the crowd going "absolutely crazy".
"People didn't know that he was very fast but he held the Northland sprint record for years when he was young," she said. "He was a big man and very strong - maybe not as big as these young fellas today - but it would have taken a lot to stop him."
She said the Waipapakauri community, where she still lives, helped to raise money for her husband to play for the All Blacks as his 1 a day stipend made life tough for them both.
After the match Jones returned to the Far North and life as a commercial fisherman to pay the bills.
"He had no other income, he went away with the All Blacks all the time and he came home and had to fish around the clock. You just didn't get any money out of rugby, in his day it was just an honour to be an All Black."
Mrs Jones said despite the picture of her husband scoring the try taking pride of place on their sitting room wall ever since it appeared in the Herald, 57 years ago, he rarely spoke about it.
Jones died from a heart attack in his sleep in 1994.
"He was a great rugby man but he wasn't mad on rugby, he was just gifted to play. But as far as talking about it, he didn't.
"He was always pretty humble about things, he could never work out why people thought he was great."