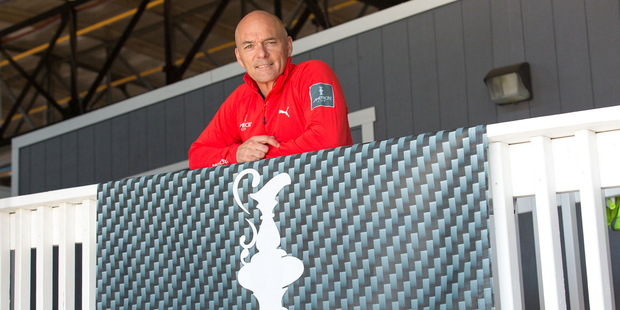 Kiwi Stephen Barclay will play one of the key roles in helping to decide whether Oracle Team USA could be expelled from the America's Cup or be penalised heavily in the next few days.
Barclay, the 53-year-old head of the America's Cup Event Authority and a former Oracle executive, has been asked to provide a report to the America's Cup international jury on the commercial implications if the cheating allegations facing Oracle are proven. Part of that report will inevitably encompass what happens if the defender is expelled.
In reality, the chances of the Cup regatta being ended if Oracle are found to have cheated are slim to nil. It would be an enormous call to expel the defender from the regatta and hand the America's Cup to Emirates Team New Zealand.
Sponsors and their large investments would be affected as would commercial partners and all sorts of contractual arrangements - from the 30 rock concerts being staged to the leasing of piers on the waterfront.
Tourists who had paid airfares and tickets to see the Cup final would also be out of pocket.
The reality is that the cost of expelling the defender for cheating could be far greater than the damage being done to the regatta right now. But the fact that expulsion is one of the options open to the America's Cup international jury should bring home the magnitude of the allegations.
The jury added to the intrigue yesterday by gathering more information and delaying the two hearings concerning Oracle from tomorrow to Friday (NZT). They also called for a report from Barclay, the chief executive of ACEA, which organises and oversees the event and all its component parts, as opposed to America's Cup Race Management, which oversees the racing.
Barclay is a former Oracle Team USA chief operating officer and is also a director of Core Builders Composites in Warkworth, a 100 per cent-owned subsidiary of Oracle. Core Builders produced the 40m-high wingsails for Oracle's AC72s and the AC45s used in the America's Cup World Series - the boats at the centre of the allegations.
His report will also doubtless cover the fact that endless stories are being written in the world's media about the cheating scandal and it is likely to focus on the communications and PR effects of expelling the defender.
If Oracle Team USA are banned, that would invite hundreds more stories picking at the sore and re-examining the effect on the regatta, the America's Cup and the sport of sailing. Whereas a penalty on the team would enable the regatta to move on to the final - expected to be close, spectacular racing - and shut the door on the cheating allegations.