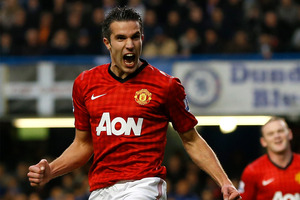 Manchester United and Sky TV have announced a three-year agreement to bring its dedicated TV channel, MUTV, to New Zealand which will include delayed coverage of Manchester United Premier League matches.
Sky viewers can now watch delayed coverage of Manchester United, Arsenal, Manchester City and Tottenham Hotspur games. Coliseum Sports, an internet-based online platform, has exclusive rights to show all English Premier League matches live and Sommet Sports has the rights to show Chelsea games delayed through Chelsea TV.
Sky copped considerable criticism when the lost the rights to screen live Premier League games but have hit back by securing the rights to show delayed coverage of four of the biggest teams in the competition.
"Manchester United's popularity is ever growing in New Zealand and, with almost half of all households subscribing to Sky's services, our fans can now become closer to the club,'' Manchester United's group managing director Richard Arnold said.
"Through our partnership, with Sky they can access MUTV and experience exclusive behind-the-scenes footage, documentaries as well as match coverage. This is the latest expansion of our MUTV partnerships and we are delighted that this service is available to fans across 57 territories worldwide.''
Sky's director of sport Richard Last is equally excited.
"Manchester United is one of the biggest sports teams in the world and I know football fans in New Zealand will welcome this good news,'' he said.
-nzherald.co.nz