Decisions on the fate of several high-profile Silver Ferns are in the offing this week as transtasman league franchises work to finalise their line-ups now national trials are finished, with Magic drawing most interest.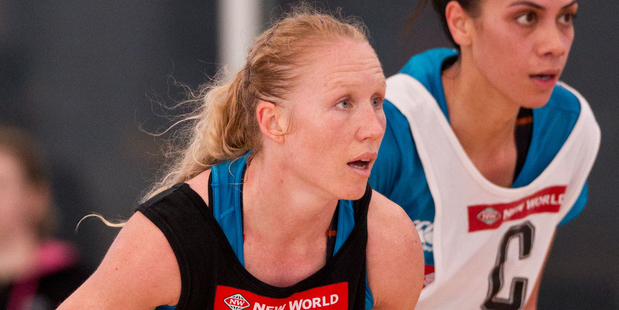 The future of several top-name Silver Ferns is expected to be revealed this week as transtasman league franchises scramble to get their line-ups in place.
With players forced to push their contract negotiations to one side last week while the national trials were on, the recruitment buzz is set to kick into high gear in the coming days.
Most teams are now at the point where they have a good idea of what their line-ups are looking like but are waiting on contracts to be approved by Netball New Zealand and ANZ Championship bosses before making any announcements.
The most anticipation surrounds the Magic's make-up after the high profile departures of Laura Langman (Mystics) and Irene van Dyk (Pulse). There were fears their star defensive duo of Casey Kopua and Leana de Bruin would follow their Ferns teammates, but it is believed the pair have recommitted to the Waikato-Bay of Plenty franchise.
De Bruin is understood to have had a significant offer from the Tactix, which would have seen her take on a mentoring role in the young defensive line, but opted to stay in Waikato for family reasons.
The Magic have also signed Silver Ferns newcomer Courtney Tairi, who previously played under coach Julie Fitzgerald in the NSW Swifts.
But it is the make-up of the Magic's shooting end that has been the source of most speculation since van Dyk's exit, with almost every high-profile shooter on both sides of the Tasman linked with the franchise at some point. It is now believed the Magic have been chasing English shooter and Tactix import Jo Harten.
If the Magic get Harten, it will be a devastating blow for the Tactix.
After announcing the signings of Silver Ferns Langman, Maria Tutaia, Anna Harrison (on maternity leave) and Kayla Cullen last month, the Mystics have added more strength with the re-signing of Cathrine Latu.
The Auckland franchise remain in talks with Australian defender Julie Corletto, and hope to balance out the experience in their squad with some young talent from their region, including poaching back midcourter Nadia Loveday from the Magic.
Mystics chief executive Julie Paterson said she was delighted with the way next year's squad is shaping up after a dismal 2013 season. "We're very happy with where we are at with our signings, we're confident we'll have a very competitive team."
The Pulse also look set to assemble a powerful line-up, with the addition of van Dyk strengthening a very well-rounded side. Captain Katrina Grant has already recommitted, while the likes of Joline Henry and Camilla Lees have offered verbal assurances. The only question mark is over the return of livewire midcourter Liana Leota, who withdrew from Ferns trials last week for family reasons. It is understood she will rule herself out of the ANZ Championship next season too.
It is looking as if there will be little change to the Steel line-up for next season, with the franchise announcing they have re-signed eight of last season's squad.