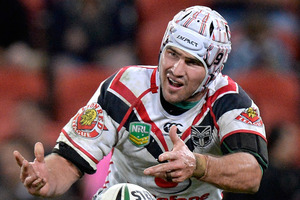 Warriors hooker Nathan Friend could yet stay at Mount Smart Stadium next year.
Friend was told last week the club was unable to take up the option to keep him for 2014.
However, he says coach Matt Elliott told him yesterday the situation has changed.
"I'm not quite sure what's happening the last four or five days but I'll go in with open ears and hopefully hear some good news today.''
Friend says there has been some interest from other clubs.