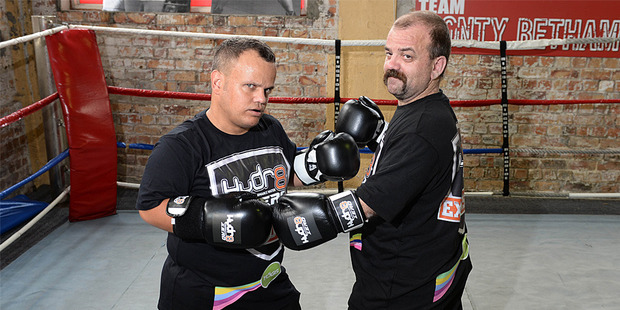 The promoter of a boxing match between two dwarves insists it's a serious fight and can't see why anyone would object.
Colin Lane and Matthew Wood will square off ahead of the Parker - Botha fight on June 13.
Each of them stands at 1.3m tall, roughly four foot eight.
Promoter Dean Lonergan admits a few purists are sticking their noses up, but he is confident it will be a great match.
"We think there'll be some public interest and we think that they'll do a good job if we get the right guys.
"And we've gone out and got the right guys and they've been training now for the last four weeks, and they're fit and strong and healthy.
"And they'll put on a good show like everyone else we've had in the past."
Lonergan says there has been plenty of positive feedback so far.
Newstalk ZB Boxing editor Andy Rowe expects there will be a lot of interest.
"I have no idea whether it will be a good fight or not but you can guarantee that people will be watching it for a little bit of entertainment.
"It is a novelty factor. When else have you seen dwarves fight?"