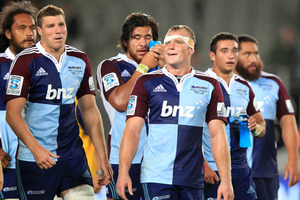 The Blues will play France at North Harbour Stadium in June, becoming the first New Zealand franchise to play an international fixture against a touring side.
The two teams will meet on Tuesday, June 11 at North Harbour Stadium.
The Super 15 goes into a three-week hiatus to allow for June international window.
Blues coach John Kirwan said this opportunity for players to face an international side is another first for many of them in what has been a big learning year for his young side.
"This year has been huge for many of our young guys. They've had a baptism by fire of what Super rugby is all about and now they get the chance to take on the French. What a fantastic experience for all of us, including our fans."
- nzherald.co.nz