Hundreds of children facing a longer wait.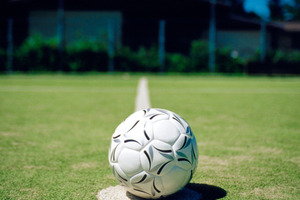 The start of winter soccer for hundreds of Auckland children will be delayed because the drought's stunting of grass growth has made fields dangerous or vulnerable to destruction.
Two of the city's biggest clubs - Three Kings United and Western Springs Football Club - have restricted use of their home grounds, and more clubs are expected to take the same action.
Three Kings United, which plays at Keith Hay Park, said 900 children in grades 5 to 9 would start the season on May 4 instead of April 6.
Western Springs decided to restrict use of two main fields to seniors and delay games for 1400 other players until after the school holidays.
Fields used for Three Kings' junior play have exposed sand patches where the grass has not grown.
The playing surface has caused several leg injuries.
Three Kings juniors chairman Tony Wilkinson said about 150 teams in the club's in-house junior schedule would not play on April 6, 13 and 20.
"These are community grounds and we can't destroy them."
But the three days would not be lost, because juniors would play on June 1 of Queen's Birthday Weekend and the last weekend of each school holiday - May 4 and July 27.
"There's a lot of desire for the kids to get on the field, so putting the brakes on was the last thing we wanted to do."
Youth and senior games were not affected.
Two of Western Springs' fields are being rebuilt as artificial turf pitches and will not be ready until mid June.
Remaining fields could not tolerate the volume of play, said club juniors chairman Michael Hope.
"We have too many kids and not enough grounds."
The 8th grade would start on May 10 and all others up to 10th grade would start on Saturday May 11.
"But once we get the new pitches under way we will have guaranteed football," Mr Hope said.
"We have not had any complaints and we can promise a good season and carry it on a bit longer."
Onehunga-Mangere Football Club will start its grade 9 juniors on April 6. Its grades 7 and 8 will start on April 13 because of a shortage of fields until an artificial pitch is ready at Michaels Ave Reserve in Ellerslie.
Auckland Football Federation chief executive David Parker said more than 20,000 club players would turn out this season, and clubs were aware of the possibility of poor grounds cutting back their playing time.