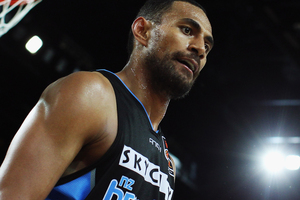 The Breakers' worst fears have been allayed with confirmation that Mika Vukona's right ankle strain is not serious.
Vukona went down awkwardly during the first quarter of last night's 114-84 demolition of the Melbourne Tigers at the North Shore Events Centre, with the thoughts of the Breakers immediately turning to the impending playoffs.
The forward couldn't put any weight on the foot as he left the court but, even though he failed to return, the club today confirmed Vukona should be at full fitness when the playoffs begin.
Breakers physiotherapist Anousith Bouaaphone eased concerns over the injury and said there was a good chance Vukona would be able to play in next week's season-ending trip to Perth.
But the medical team will hold off an making a final decision until closer to the game, with the priority understandably on having Vukona raring to go for the start of the playoffs on March 28 at Vector Arena.
- APNZ