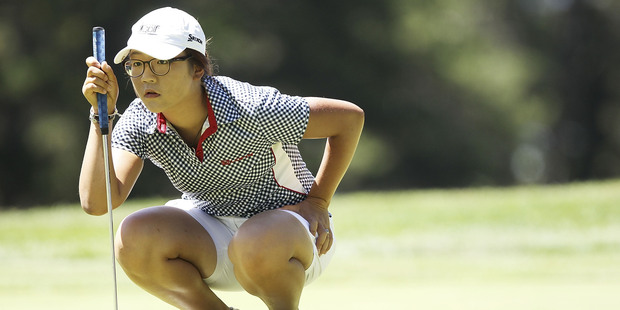 Steve Williams has seen plenty on the golf course but says he's almost lost for words when it comes to fellow Kiwi Lydia Ko's achievements.
Williams has caddied for Tiger Woods, Greg Norman, Raymond Floyd and now Adam Scott but admits 15-year-old Ko blows his mind.
Ko finished third in the Australian Women's Open at Royal Canberra last night, the pressure seeming to finally weigh down on the North Shore teen.
It was easy to forget she already has wins at the NSW Open, Canadian Open and New Zealand Open on her resume.
As it happened: Ko's final round
Leaderboard
"I don't know Lydia at all but obviously I have followed her very closely and it really is hard to explain in words how good what she has already achieved is," Williams said yesterday.
"It's really hard to fathom. To be that good, that young, and that composed at that age is just incredible."
Ko's feats have caused shockwaves in the US with Golf Channel moving to show the final round of the Australian Open live instead of on delay as originally planned.
Williams says he's not surprised.
"We're all talking about it out here," he said.
"The players are all talking about it, she's not flying under the radar but she's still so composed. What she has done is truly hard to put in words.
"She's playing against seasoned professionals and really good players and it's just astonishing.
"Golf Channel going live here in the US speaks volumes. They wouldn't change their programming under any normal circumstances. They obviously think something special could happen."
Williams' opinion differs from that of Kiwi player Michael Campbell, who suggested Ko hold off turning professional.
Williams will meet with Ko's mentor Guy Wilson in coming weeks to impart his wisdom about life on tour.
"I don't know the rules and regulations of the LPGA tour and I don't know what her philosophy and thoughts are right now and what her parents have planned for her, but whatever plan they had she has probably exceeded their expectations in every single manner. I would think someone like Lydia could only help the LPGA and help grow their game and their name.
"There is no negative on going pro in my mind. There is nothing I can think of to suggest she shouldn't play the LPGA tour.
"These days she could continue to study while playing, let's face it, she already plays a schedule where she misses plenty of school."
- AAP