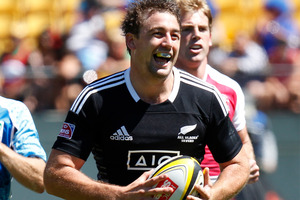 Both Wellington finalists have failed to make it out of pool play at the Las Vegas Sevens
Last weekend's champions England have lost all three of their group matches, while Kenya's also missed out on the cup quarter-finals after finishing third in their pool.
New Zealand's had no such trouble, with a 17-5 victory over Argentina securing top spot in their group.
Veteran Tim Mikkelson says the Pumas are always tricky opposition.
"An exciting team, they move the ball fast around the field and they kick it a lot too so you've got to be on your best game every time you play them."
New Zealand plays Canada in the cup quarter finals from 3:14pm.