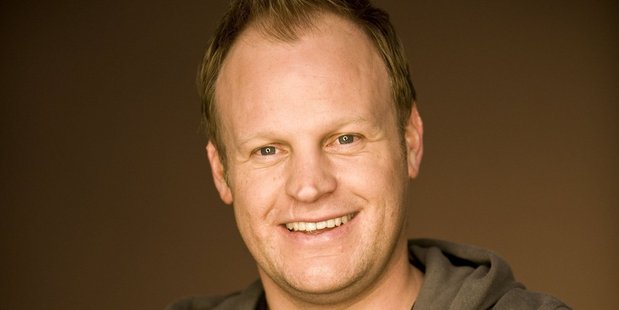 Introducing the fourth edition of the annual 25 Biggest Powerbrokers in New Zealand Sport. This year we've changed things up a bit.
Tired of lamenting that the list is hopelessly over-represented by white middle-aged men, which paints an inaccurate picture of contemporary New Zealand sport, this time we are running the list over four days in conjunction with Dana Johannsen's "Grass Ceiling" series. This series details the struggles women face breaking into the corridors of power in New Zealand sport.
The list is not scientific, but nor is it random. This year we canvassed the opinion of 10 people in the sports industry as to who they believed wielded the greatest influence. There were divergent views, particularly over who was most powerful, but there was a solid core of the same names near the top.
Last year there was some criticism that Prime Minister John Key was not included.
Fans of his will be disappointed to learn that he has missed again. In fact, only one of those canvassed mentioned Key, and admitted his day-to-day involvement in sport was minimal. It was not a persuasive argument.
The first name on the list will raise some eyebrows.
Truth be told, his is a tenuous, slightly provocative inclusion, based on his potential rather than the clout he wields now.
25 Andrew Mulligan
Broadcaster
(new entry)
There are those who still believe that Martin Devlin's halcyon days at Radio Sport remain the high-water mark for New Zealand sports broadcasting, at least in terms of pure talent. In less ostentatious fashion, Mulligan is approaching, if not surpassing, those levels - he is, in the words of one observer, "Devlin without the mania".
Put it this way: when Devlin left Radio Sport, it survived; if Mulligan left The Crowd Goes Wild, it wouldn't.
TCGW's success has been in identifying a demographic too often ignored by "traditional" media - those who seriously love their sport, but want to laugh at it too. Nobody straddles that line between reverence and irreverence better than Mulligan, who puts a more serious hat on to commentate Breakers home games.
"He's serious enough to care about getting it right, but frivolous enough to go rogue and head off on a few tangents," said a colleague.
"And he's not afraid to speak his mind, which is rare given how many media types are either trying too hard to provoke a reaction or protect their own interests."
Mulligan has, said another, the chutzpah to run the network one day, but probably not the ambition.
But wait, there's more. Mulligan will join the Radio Sport breakfast show alongside Mark Richardson (who is vying with Tauranga nude jogger Andrew Pointon for the title of New Zealand's most over-exposed male).
24 Chris Moller
NZ Cricket chair
(last year: 17)
Last year we wrote: "It's a big year coming up. Fundamental changes must be made. Does NZC have the wherewithal to make them and does Moller have the courage to sign off on them?" As it turned out, the only fundamental change NZ Cricket signed off on that registered with the public was the decision to dump Ross Taylor as captain.
The timing, coming off the back of a rare and comprehensive New Zealand test victory, was awful, the handling was worse - Moller's leadership looked undistinguished.
His chairmanship of NZC has become a busted flush. He probably saw the writing on the wall, taking the extraordinary step of effectively disestablishing the current board - though that was lost in the Taylor hubbub - and should walk with it.
"If his time with cricket is not done, then his presence alone could do enormous damage," said one key observer, who also noted that Moller had an outstanding business brain.
Don't rule Moller out of making a never-went-away comeback of sorts, however. He can politick with the best of them and because cricket is such a rapidly evolving environment, Moller's brand of hard-headed conservatism will remain appealing to some.
You cannot mention Moller without mentioning Therese Walsh, sometimes described, gender-incorrectly, as his "bagman". Walsh was by Moller's side at the NZRU and is on the NZC board, though probably not for much longer.
Described by a knowledgeable insider as a "tremendously capable financial controller", Walsh might just be the unattributed power behind the man.
Moller also headed up a report into swimming last year, impressing some, angering others. His overall legacy will be intriguing.
If anything, sport has dragged his star down, because his chairmanship of Sky City and Meridian shows what a sought-after businessman he is. But NZC's high-performance meltdown on his watch is going to be hard to shake.
Moller is a complex figure, say those who know him. He can be combustible and too easily offended. For example, said one, he never felt he got due recognition for his part in the Rugby World Cup coming to New Zealand and relationships have become strained because of that.
His brassplate might have dulled a little after the cricket debacle, but you suspect there'll always be people at his door.
23 David Ellis
Owner
Te Akau Racing
(new entry)
The millions he spends at the Karaka saleyards each year go a long way to underpinning the racing industry. It's probably a coin toss between Ellis and Sir Patrick Hogan as to who wields the most influence in New Zealand racing, but one industry source said while Ellis' star remains on the rise, Hogan's is, by design, ever-so-slightly dimming. Ellis has syndicated horses to leading businessmen and even Prime Minister John Key.
According to the Te Akau website, Ellis has been the most dominant New Zealand buyer at the New Zealand Bloodstock National Yearling Sales at Karaka over the past five years, making outlays amounting to more than $45 million.
The racing industry has had its fair share of struggles in recent times, but the investment of people such as Ellis suggests there is plenty of life in the sport yet.
Bloodstock can be a fickle business, yet it can be lucrative if you get it right. In 2004, Ellis bought five-time Group One winner Darci Brahma, who was sold to stud for $10 million and today stands at The Oaks for a fee of $20,000.
22 Sir Colin Giltrap
Management Group
(new entry)
He's been on this list before and with good reason.
He's the first port of call for aspiring drivers - particularly open-wheel racers - who have dreams bigger than their parents' bank accounts.
Preferring to hang around in the background, it can be difficult to gauge whether Giltrap is still as actively involved as he was a few years ago, even if his network of contacts is still impeccable.
"New Zealand motorsport would not be in the healthy position it is now were it not for Colin Giltrap," said motoring writer Eric Thompson.
"There are probably five drivers all in with a good chance of getting some nice gigs overseas and he would have had a hand in helping them all."
Giltrap is a big fan of the Toyota Racing Series and the Elite Motorsport Academy in the South Island.
He's also the sort of fella who will hear that someone is struggling for a place to stay in some far-flung corner of Europe, and send a message that there is a bed waiting for that person at a nice hotel somewhere.
And, according to those who know him, he'll hate seeing that titbit in the paper.
21 Valerie Adams
Olympic champion
(last year: 25)
Adams is probably the only athlete in New Zealand who you can call bigger than their sport without fear of contradiction.
With United States-based runner Nick Willis probably facing a move up to the 5km distance to remain truly competitive at international level, with Kim Smith flattering to deceive at the Olympics and dog-lover Jacko Gill's senior career still in gestation, Adams is New Zealand athletics.
Harnessed properly, she is the person who could be an enormous force for good in the wider community.
Adams is a colossus and, at only 28, and with a book behind her already, she has a heap of quality throwing years ahead of her.
In many respects, 2012 was not her finest vintage.
The controversy over her Olympic campaign showed glimpses of fragility not seen since her 2004 campaign in Athens, in that it was surprising how badly she was thrown off her game. Yes, she was wronged, inadvertently but badly, by the New Zealand Olympic Committee, but the inability to clear that from her mind once she was in the throwing circle is down to her alone.
The ability to compartmentalise is something her advisers are working on, though manager Nick Cowan would note that the start-list debacle was the straw that broke the camel's back, rather than the sole reason for her Olympic angst.
As it turned out, a clean, upset Adams was still way too good for the other clean athletes in the field, which demonstrates just how large her imprint is over the sport of shot put.
She'll probably win the world championships in Moscow this year, it's hard to see her being beaten in Rio in 2016.
By then she'll have morphed from legend to National Treasure.
20 Richard Clarke
CEO, NZ Breakers
(new entry)
It would be accurate to describe Clarke as the serene face of the best-run privately owned sports team in the country, but he really doesn't seem to be the bloke who wants to be the face of anything.
But the rest of that statement rings absolutely true. The Breakers have not got the credit they deserve for two remarkable ANBL championship runs.
It is worth noting that they are nicely positioned for, in basketball parlance, a run at a three-peat.
They've got there because of a strong roster, quality coaching and a terrific front-office performance from Clarke.
This is a club whose vision stretches beyond the white lines of the court and, yes, the overt Christian ethic can verge on over-bearing but, gee, they get a lot right.
Even their handling of miscreants - Corey Webster and BJ Anthony - has been swift, transparent, empathetic and appropriate.
Compare and contrast that with rugby (exhibit A, Zac Guildford) and cricket (exhibit A, B and C, Jesse Ryder) and you can see why the team are not only liked by their supporters, but genuinely admired.
Wander around the North Shore and look at the number of kids wearing Breakers singlets and you get some idea that the Breakers have managed to put in the bedrock for a bright future while shooting for the stars in the present.
The community-minded Breakers recognise it is the little things that count.
19 Gareth Morgan
Welnix
(new entry)
As one observer said, Morgan and Warriors owner Sir Owen Glenn are squaring off to see who can be the most obnoxious owner in New Zealand sport.
Morgan's publicly stated aim to get the Wellington Phoenix playing more attractive soccer was not as grandiose as Glenn's pronouncements, but much more pointed.
To those frustrated by the interminably dull disappointment of the Phoenix, this was a welcome shot across Ricki Herbert's bow; to disciples of the All Whites coach, it was unwelcome interference from a man who knew four-fifths of nothing about the demands of professional "fitba".
In this instance, we'll back the man with the money.
Morgan's Welnix investment vehicle last year bought a stake in the Wellington Hurricanes.
"The investment in the Hurricanes is very much a Welnix investment and not a Phoenix investment but benefits should accrue to the Phoenix through cross-code co-operation," Morgan wrote at the time.
It's an intriguing portfolio, and one he could be looking to increase should opportunities arise in netball.
The licensing agreement with the New Zealand Rugby Union is weighted heavily in the national union's interests.
We suspect it won't be long before the savvy economist realises rugby chiefs' vision of a long-term strategy - aka, the big picture - differs from his.
High flying overseas Kiwis
We recognise those who have clout overseas, if not necessarily on these shores.
*David Howman - World drug tsar, he even got to play a part in the world's biggest sport's story - the downfall of Lance.
*Scott Dixon - New Zealand's top motor racing export, and favourite ginga.
*Bart Campbell - Palmy boy done good. Head of the global arm of Essentially Group.
*Sir Russell Coutts - Oracle chief executive and the mastermind behind this year's America's Cup.
*Barry Maister - Eats fondue with the IOC bigwigs in Lausanne.
*Alan Isaac - ICC president, not sure exactly what that means, but it sounds dreadfully important.
*Stephen Barclay - Head of the America's Cup Events Authority, although some will say his job is to do whatever his good mate Big Russ tells him to.
*Kevin Roberts - Chair of USA Rugby and general authority on all things (including sport).
The power list
Tomorrow 18-12
Thursday 11-6
Friday 5-1