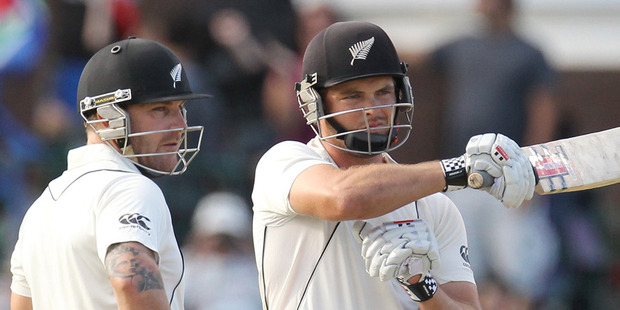 The Black Caps lacked a game plan and a 'sense of fight' in their recent two test drubbings to South Africa, according to former Proteas skipper Kepler Wessels.
The 55-year old former batsmen - who captained South Africa after playing 24 Tests for Australia - felt that the most disappointing part of the test series was that New Zealand didn't really compete or even back themselves against the best team in the world.
"Over years gone by I think at times New Zealand have had good teams and other times they haven't had good teams but they've always scrapped," Wessels told LiveSport. "On this tour we didn't see enough of that."
Wessels lamented the lack of batting technique in the Kiwi line-up and questioned whether a lack of a game plan may have made some of the batsmen lose their way.
"If you take somebody like Brendon McCullum, I like the guy and think he's a courageous guy, but I think that he got caught up in being so determined to show guts and get behind the ball and set an example to the rest of the team, that he forgot to play his natural game."
"Having to work out how to deal with this South African bowling attack, having a game plan, knowing how to go about constructing an innings under these sort of circumstances. I think they were lacking."
"To be brutally honest some of the players just weren't good enough."
Wessels said South Africa will 'spread the net quite wide' in the one-day series and expects the Proteas to use the series to develop a number of players they are grooming for the World Cup in 2015.
"That will benefit New Zealand a little bit, and they (NZ) also have a few new guys joining the tour and it will be more competitive."
The first ODI on Saturday night (NZT) will be played on the unpredictable Paarl wicket which has a history of being lively and where 'anything can happen'.
"The good news for New Zealand is the other matches in Kimberley and Potchefstroom will be good to bat on and it will give New Zealand a much better chance to form a foundation and for some of their players, who are good one-day players, to play a match-changing innings.
-nzherald.co.nz