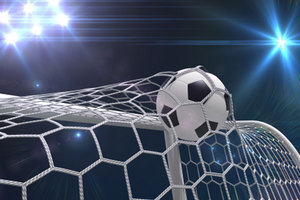 Waikato FC have added Robbie Greenhalgh to their squad this week ahead of the away match against Otago, in the wake of a host of their younger players being influenced to withdraw by former coach Declan Edge.
Jesse Edge, Harry Edge, Ryan Thomas, Matt Oliver, Dan Looker, Bailey Webster, Harley Tahau, and Mohammed Awad ceased attending training last week - in the wake of Waikato's first win of the season against Manawatu - without any communication with the club.
When contacted for an explanation, Ryan Thomas advised he was now in a moonboot with a suspected stress fracture in his foot, while the others said they were no longer available for Waikato FC, effective immediately.
Edge had previously advised of his intention to take up employment with the Ole Academy, at the end of his contracted period with Waikato FC, but was sacked under poor performance clauses a fortnight ago. Replacement coach Mark Cossey immediately turned results around at Waikato.
The players are all preparing to shift to Wellington to join Declan Edge at his new post at the Ole Soccer Academy, which privately runs high performance programmes. But they had previously indicated they were available at least up until the opening of the transfer window on January 14.
Waikato chairman Brendon Coker said while it made it difficult for Waikato FC, given replacement players could not be drafted in until the transfer window, the club did have capacity to add three uncontracted players to its squad in the interim.
"We will get by, but it is sad that some good young players appear to have been manipulated by our previous coach in an effort to cause maximum disruption," Coker said. "The reputation gained from being pawns in such action will do these players no favours when they seek to gain spots in future teams, and for some, it will cost them selection in national age-group squads.
"New Zealand Football have been advised of the situation."
Coker said Waikato FC accepted the long-term intentions of the players to base themselves at Ole Academy.
"If the players wish to go to Wellington, we respect their right to do so. But the issue was always about managing the transition with dignity and transparency. When we announced the change in coach, we asked the players to indicate their intentions, and at that point they were all committed up until the transfer window."
Josh Greene will also be shifting the the Ole academy, but unlike the others, has stuck with his commitment to play for Waikato up until the transfer window.
Other players who have belonged to Declan Edge's private training programme in Hamilton are staying with Waikato FC. They include Olympian Adam Thomas, Tyler Lissette, and Mike Kramer.