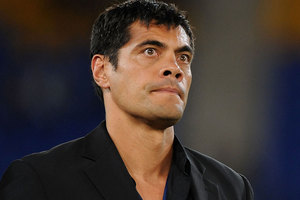 Sacked Parramatta coach Stephen Kearney has put himself in the Warriors' coaching frame for next season.
Kiwis coach Kearney, who left the Eels this season, is resuming talks with Warriors officials this weekend.
"There's another couple of reasons that I'm coming over, it's an opportunity to catch up with the Kiwis staff and you know, sort of see if an opportunity presents itself at the Warriors,'' he told Radio Sport this morning.
Kearney said his desire to coach - he would be an assistant to Brian McClennan at the Warriors - was stronger than ever despite a poor record with the Eels.
"With all that has transpired at Paramatta I'm more determined to try and work something out and make something work. That hasn't changed.''
Warriors chief executive Wayne Scurrah is denying the club has made any offer to Kearney.
"No offers have been made, no commitment's been given by Stephen, and no commitment by the club. We want to sit down and have a chat,'' he told Radio Sport.
McClennan has had a tough first season with the Warriors, who were grand finalists last year. They are in 13th place following five successive losses.
- APNZ