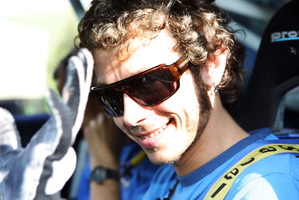 Valentino Rossi is seeking a sensational divorce from Ducati in a bid to resurrect his stalled MotoGP career with former employer Yamaha.
The Italian great is seeking to return to the Japanese team with which he won four of his seven world titles and 46 races.
So demoralised is Rossi by a long losing streak at Ducati that he is even prepared to return to Yamaha as No2 rider to their star Jorge Lorenzo.
Rossi is prepared to give up a reported US$40 million ($49 million) two-year offer from Ducati's new German owners Audi to switch back.
Lorenzo has won five out of 10 races this season and is 32 points ahead of Australia's Casey Stoner (Honda) in the world championship standings.
Rossi's troubled marriage to Ducati hit a new low at last Sunday's US Grand Prix when he crashed out from a lowly eighth place with three laps remaining.
Rossi will use the summer break to consider a last-minute plea from Ducati-Audi to stay while sources close to Rossi say he is "80 per cent committed" to Yamaha.
-AAP