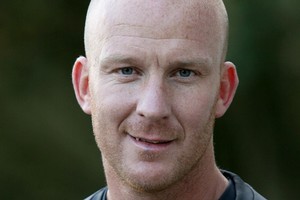 Strong second-half efforts were enough to carry Waitakere United and Auckland City to clear second round wins in the Oceania Champions League and keep them on course for what many already see as an inevitable end-of-season showdown.
In front of 4500 fans at Fred Taylor Park yesterday - arguably the biggest crowd seen at a domestic soccer match in years - Waitakere scored four unanswered second half goals to beat 10-man Ba 4-0.
A day earlier, Auckland City, also held scoreless in the first half, banged in two after the break to beat a spirited Hekari United 2-0 to take a two-point lead over Vanuatu's Amicale who beat Solomon Islands champions Koloale 2-0 in Port Vila.
After holding firm under an early Waitakere onslaught - including the miss of the season in the opening 28 seconds when Chris Bale somehow fired wide of the gaping goal - Ba too missed chances before virtually handing the game to the home side when Marika Madigi was shown a straight red card by Tahitian referee Norbert Hauata for apparently stomping on Aaron Scott's leg.
Forced to play all but two minutes of the second half with 10 players, the Fijians struggled.
An own goal nine minutes later - set up by Ross McKenzie - added to their misery. On the hour McKenzie zapped a superb freekick straight into the top corner of the Ba goal for 2-0 before Bale redeemed himself with a 70th minute goal from a scramble.
Substitute Sean Lovemore added a fourth in stoppage time.
While happy with the result and a handy three point lead in group A, Waitakere coach Neil Emblen tagged his team's effort as just an "okay performance".
He singled out McKenzie and Bale for special mention and said that while it was good to bounce back from the loss to Auckland City, he said "there is a lot more to come" before the season gets much older.
Ba coach Yogendra Dutt tagged the red card as "harsh".
"In international football you can't play a man short," said Dutt. "We competed well but that was the turning point. We would have been happy with a point."
So would have Hekari coach Jerry Allen.
"I was really pleased with my boys," said Allen. "But, we gave away the second goal. The bonus for us was playing on a pitch like this."
But just playing at Kiwitea St and winning are two different things as City showed in a game which was always tight and in the end decided by a super Manel Exposito goal in the opening four minutes of the second half and confirmed 18 minutes from time when substitute Emiliano Tade tapped in after a defensive blunder.
"I'm happy with the points," said City head coach Ramon Tribulietx. "We probably played better without scoring in the first half. I was not surprised in what they threw at us. I knew it would be tough."
With an upcoming trip to Japan for the Fifa Club World Cup, City have a break until mid-January in the O-League. Waitakere travel to Noumea to play Mont-Dore on December 3.