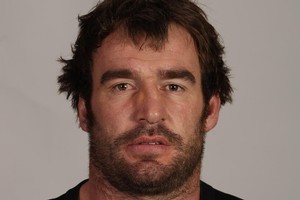 Andrew Hore has signed for the Highlanders but winger Hosea Gear is only a 50-50 prospect of joining the franchise.
Highlanders coach Jamie Joseph confirmed All Black hooker Hore had been signed on a one-year deal and would go back to Otago after spending the best part of a decade away from the province.
"He ... wants to come home to give something to the Highlanders and that is great for us."
Joseph said it had taken time to sign Hore but that suited both parties.
"We had to make sure everyone is making the decision for the right reasons. From his perspective he had to make sure he was not rushing into a commitment for our team on the rebound from what happened at the Hurricanes. And he had to understand what we are about."
Joseph said it was a good fit and would add experience to the side.
Highlanders general manager Roger Clark said money had not been an issue with Hore, who has a farm at Maniototo.
The signing of the All Black hooker would not stretch budgets and the franchise had not sought assistance from the national union to sign him.
Hore, who played his 52nd test on Saturday night against South Africa, will join Jason Rutledge in the hooking duties.
Gear had come to Dunedin last month and been shown training facilities and Forsyth Barr Stadium and Joseph said yesterday it was about 50-50 whether the All Black winger would shift south.
"These guys have a lot to consider in terms of their rugby career and whether they are prepared to move down here. They are looking at a lot of different scenarios."
Gear had played a lot of rugby for the Hurricanes so it would be a big decision to move from the capital.
"He is considering coming to the Highlanders and less than a year ago there would be no way a player of that calibre would have looked at us. So that is nice and positive for us."
The Highlanders coach had no timeline on when Gear had to decide by.
With a clean-out occurring at the Hurricanes - halfback Piri Weepu the latest to leave - Gear may also want to leave the capital, as the side has lost key players. But the exodus of the leading players may also leave the Wellington-based side with some cash to throw at the speedy winger.
Gear is expected to be named to play for the All Blacks on the wing against the Wallabies at Eden Park on Saturday. ODT