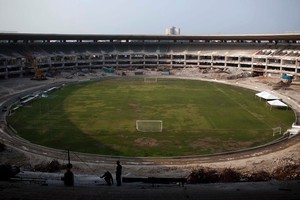 The Maracana Stadium. Photo / AP
The International Olympic Committee has questioned Rio de Janeiro authorities on work being done to avoid flooding near Maracana, which will host the opening and closing ceremonies of the 2016 Olympics.
Rio State Transportation Secretary Julio Lopes said an IOC member showed concern after heavy rains flooded the area around the stadium this week. Lopes reportedly told visiting IOC members that Rio Governor Sergio Cabral has guaranteed flooding won't be an issue in 2016.