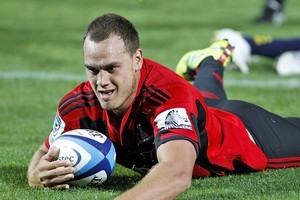 The Hurricanes believe there's a strong possibility the Crusaders will agree to play what should be a home game against the Wellington franchise at Westpac Stadium.
Hurricanes Chairman Paul Collins says they've put a written proposal to the Crusaders under a gate-sharing arrangement.
Collins says the Hurricanes took a major financial hit when their home game against the Crusaders was cancelled. He expects the Crusaders to looking positively at their proposal.
Collins says his gut feeling is that if they take another game out of the South Island, this would be it.
Paul Collins says it'd be very disappointing if such a game didn't attract a crowd of around 25,000 30,000.
- NEWSTALK ZB