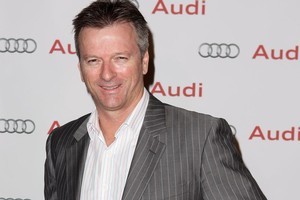 Former Test skipper Steve Waugh isn't interested in a coaching role but is happy to play a part in Australia's cricketing rebuild following the humiliating Ashes loss to England.
Cricket Australia has announced it will be undertaking a thorough review following the embarrassing 3-1 series defeat to Andrew Strauss' tourists, capped with an innings and 83 run fifth Test loss at the SCG on Friday.
And while Waugh has dismissed any chance of taking over as Australia's coach, he says he's keen to do what he can to help get Australian cricket back to the top of the world.
"My name generally comes up when there's a coaching role, I think I must be on a list that they go to," Waugh said on Saturday.
"I love Australian cricket, I want to see it be successful but my value is more of a mentor. I'm very busy with my philanthropic work and business and family and you can't do everything.
"But I certainly would like to help on the sidelines.
"The value I can add is I've seen Australia play in an era when we were struggling through to a successful era so I can see the ups and downs and maybe know some of the shortcuts.
"I do keep in contact with quite a few Australian players behind the scenes but I'd listen to whatever role came up."
Waugh was speaking at the 10th anniversary of the Laureus Sport for Good Foundation's support of the Australian Sports Commission's Indigenous Sports Program.
And the 45-year-old feels finding future Test cricketers in Indigenous communities is something Cricket Australia should find time to look into.
"They've got a lot of role models in the AFL, you see a lot of Indigenous players in the AFL and they've been very pro-active in looking after their kids as well," Waugh said.
"Cricket, I think we need to get up to speed.
"It's a game perfectly suited to their skills.
"They're great catchers, great athletes and throwers of the ball and that could easily translate into batting skills as well as bowling skills.
"There's got to be potential Australian players out there that we haven't seen yet."
- AAP