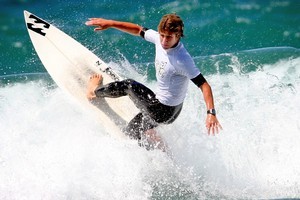 Matt Hewitt has become the first New Zealander to win an Association of Surfing Professionals (ASP) event in Australia since Maz Quinn in 1996.
The 19-year-old from Mt Maunganui yesterday beat Australian Dean Bowen in the Championship Moves Pro Junior final in small, windswept 0.5m surf at Jan Juc on the Victorian coast.
"It's great to finally win one of these events," Hewitt told surf.co.nz.
"They are tough to win, all the surfers at this level are very experienced and talented athletes and coming into my last season I was wondering if I'd ever win one.
"Now I have, I want more ... my confidence is up and to win the opening event of the season is ideal - I'll aim high from now on."
- NZPA