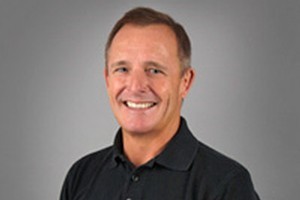 Yachting New Zealand has announced the appointment of renowned physiotherapist David Abercrombie as its new chief executive.
Abercrombie, 54, has been involved in high performance sport as a physiotherapist over the past 20 years, initially as physiotherapist to the All Blacks, and from 1995 to 2009 with America's Cup yachting with both Team New Zealand (1995-2003) and BMW Oracle Racing (2004-2009).
He attended two Olympic regattas as physiotherapist to the New Zealand yachting team at Sydney in 2000 and Athens in 2004 - appointments which prompted an interest in other areas of high performance.
"I am excited by the challenges that lie ahead and I look forward to working with the talented and dedicated staff at Yachting New Zealand," Abercrombie said in a statement.
"Sporting success on the international stage is both important to yachting and to New Zealand, but I also recognise the importance of, and need to involve member organisations and clubs throughout New Zealand at all levels, be they competitive, recreational, power or sail in maintaining and growing programmes to increase participation as well as retaining existing participants."
Abercrombie begins in his role on December 6.
- NZPA