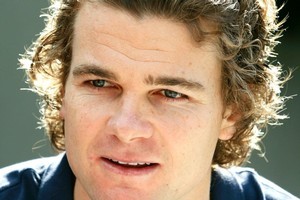 Kirk Penney remains fully committed to the Breakers despite walking out on the ANBL basketball club for two more games to attend his brother's wedding in Italy.
General manager Richard Clarke insists the star guard's decision to skip this weekend's double header in Australia was made entirely with the blessing of management and teammates.
"It's not ideal but [the wedding] is the sort of thing he has to go and be a part of really," Clarke said.
Questions over Penney's absence from the side after his return from a trial with NBA club San Antonio sparked a terse response from senior hand CJ Bruton following the third-round victory over Melbourne. However Clarke insisted the players fully backed Penney's decision to miss this weekend's trip to Adelaide and Perth.
"The team has got no problems with Kirk," Clarke said. "They were supportive of the fact that he should go to the wedding. We have won four and he has only played in one of them so the guys are pretty comfortable in the fact that we can play without him or with him ...
We're happy to support him. He's very close to his brother."
Penney, who has played just one match this season, is expected back for the November 19 home match against Wollongong.
With BJ Anthony and Leon Henry injured, rookie Josh Bloxham is expected to replace Penney.