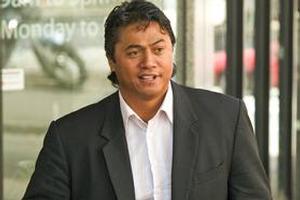 Assistant Kiwi coach Tony Iro and former international Tawera Nikau were today confirmed as national rugby league selectors for the next two years.
They join incumbent selector and Kiwi coach Stephen Kearney while Howie Tamati remains as convener.
New Zealand Rugby League chief executive Jim Doyle said Iro and Nikau come onto the panel for former Kiwis Tony Kemp and Darrell Williams, who were required to resign after their two-year term as selectors.
Doyle said it was logical to appoint Iro as a new selector as he was accountable, with Kearney, for the Kiwis' performance, while Nikau provided an independent viewpoint.
"Tawera brings tremendous knowledge and experience of the game and will add significant value to the team culture," Doyle said.
The first task for the selection panel will be picking the Kiwi squad for the 2010 Anzac test against the Kangaroos in Melbourne on Friday, May 7.
- NZPA