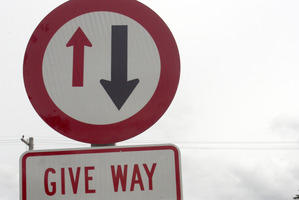 A Canadian tourist who was being careful to keep his rental van to the left when he approached a Southland bridge steered too far, crashed over the side and drowned after being trapped under water in the river below, a coroner says.
Nine others in the van survived the crash in the Mataura River on February 4.
Uri Tak Kau Law, 59, was travelling with his family and some friends through the South Island on their way to a wedding in Auckland, the coroner's finding into his death said.
The group was in Queenstown when it was decided to see people fishing, so Mr Law drove the 10-seater Toyota Hiace down Nokomai Road - a gravel road.
After their stop, the group returned along the road and approached a one-lane bridge.
Mr Law's 14-year-old daughter told Coroner Christopher Devonport her father might have driven too close to the bridge, the finding said.
"It felt like the passenger wheel hit the cement block on the side of the bridge. This caused the van to move in a different way."
The van moved to the right and then back into the side of the bridge, she said.
"We then went over the side of the bridge into the river."
The van landed on its right side in waist-deep water. The passengers were all able to free themselves, but Mr Law was trapped under the water, according to the finding.
His body was removed by police later that evening.
Senior Constable Trevor Buchanan told Coroner Devonport the van had driven onto a 300mm raised concrete kerb intended to prevent vehicles from driving off the side of the bridge, the findings said.
"The left front tyre of the van ran along the side of the concrete edge until the left wheel rode up onto and over the edge."
The van then broke through wooden and wire bridge fencing, broke three posts at their base and a top rail, before it fell into the river, Mr Buchanan said.
Mr Law appeared to have been "very careful and keeping well to the left in case there was another vehicle approaching ton the one way bridge", he said.
"...because Mr Law was travelling so far to the left the left front wheel of the van struck the bridge beam."
Coroner Devonport said in his findings that while Mr Law may not have been driving badly, there was no reason to keep so far to the left on the bridge as it had only one-lane and there was no oncoming traffic.
Southland District Council told the coroner it had removed vegetation from the approach to the bridge and new road signs installed to "enhance safety at the site".