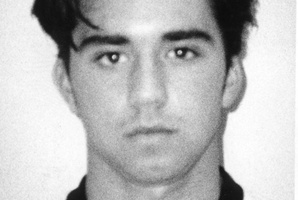 Marco Rojas may have caught the eye of Liverpool but he is not the first New Zealand connection with the legendary club.
Two young Kiwis were signed by the Anfield giants in the early 1990s, while former All Whites star Wynton Rufer was wooed by the Reds in the late 1980s before eventually signing with Werder Bremen.
Sean Fallon and Tommy White were promising young players in New Zealand. Fallon, son of 1982 All Whites assistant coach Kevin, had been one of the youngest players in the old National League as a 15-year-old with Mt Maunganui.
After coming through the now defunct New Zealand Football centres of excellence scheme, Fallon and White went to England in 1991 for trials arranged by Kevin, through his contacts in the UK. They spent time at Leeds, Ipswich and Rotherham (with the latter two expressing an interest) before heading off to Anfield.
They were ostensibly just going for a visit - a friend of Fallon had connections with then manager Graeme Souness - and to take a look at a big club.
They took part in a couple of training sessions and the youth staff at Anfield, headed by star 1970s winger Steve Heighway, offered them contracts.
"At the time, I wasn't sure if it was the best move," says Kevin Fallon. "I did think that they might have a better chance at a smaller club but once a team like Liverpool makes an offer, you can't really turn it down, can you?"
White signed professional forms, while Fallon, who was two years younger, signed on as an apprentice. Fallon spent three years at Anfield, with two years in the youth sides and subsequent time in the reserves.
As a striker, he regularly played alongside Robbie Fowler in youth and reserve teams. Fallon travelled with the first team for a pre-season tour of Scotland but injury curtailed any chances of time in the top XI and he returned to New Zealand after his Anfield sojourn.
He turned out for various local clubs, including Mt Albert-Ponsonby, Hutt Valley and Central, had a season in Singapore under former New Zealand coach Doug Moore and represented New Zealand at under-17, under-20 and under-23 level.
White, after leaving Liverpool, trialled unsuccessfully in Belgium before coming home, playing for North Shore United before fading out of football.
Rufer was hot property in Europe in the late 1980s, having been one of leading scorers in the Swiss first division for a number of years.
There were work permit complications around a potential move to England but Rufer says he was also put off by Liverpool's exclusion from Europe (they were indefinitely banned after the Heysel Stadium tragedy in 1985, not competing again until 1992).
"I really wanted to play in European football competitions," says Rufer. "That was the measure of a footballer. If the ban hadn't been in place, it may have been a whole different ball game."
Rufer was eventually signed by Werder Bremen and spent six years with the German club. He played a total of 45 European Cup, UEFA Cup and Cup-Winners Cup matches across his career and scored 30 goals.