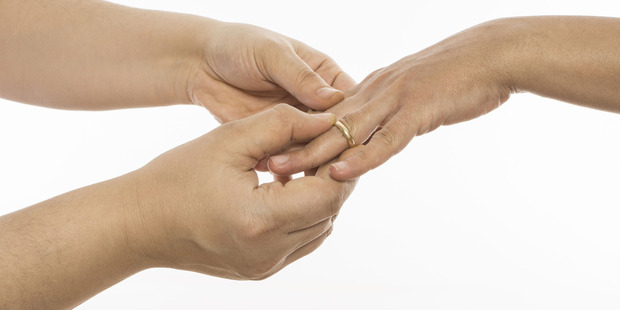 I read a fascinating article in the Washington Post recently by J. Courtney Sullivan.
In her Washington Post article J Courtney talked about the creation of the timeless advertising slogan 'A Diamond is Forever' and why it has lasted so long.
(I highly recommend you read her full article.)
As J Courtney explained; the slogan was created by a lady copywriter called Frances Gerety. Frances spent her career at the Philadelphia advertising agency N.W. Ayer, where she dedicated herself to one client: De Beers.
From 1943 through 1970, she wrote all of the company's ads, including the iconic tagline "A Diamond Is Forever."
When Gerety first suggested the line at a routine morning meeting in 1947, her colleagues in the copy department (all of them men) argued that it didn't really mean anything. The word "forever" wasn't even grammatically correct.
Gerety didn't think the line was one of her best, either. "I shudder to think of what might have happened if a great line had been demanded," she wrote in a letter 40 years later. "Every copywriter in the Department coming up with hundreds of lines and the really great one lost in the shuffle."
"A Diamond Is Forever" has appeared in every De Beers engagement advertisement since 1948. And in 1999, Advertising Age proclaimed it the slogan of the century.
De Beers hired N.W. Ayer in 1938 to make Americans fall in love with diamond engagement rings. (A t that time diamonds were seen as an extravagance for the wealthy, and sales, already declining for more than two decades, had plummeted during the Great Depression. )
Ayer was in the unique position of having to sell to the masses a product that they most likely did not want and definitely did not need.
The tagline of "A Diamond is Forever" represents an ultimate (and ultimately impossible) promise: If you buy this object, your love will never end.
Without a diamond, Gerety's message seemed to warn, there's no such thing as forever.
And the warning worked.
In 1951, Ayer informed De Beers that "jewellers now tell us 'a girl is not engaged unless she has a diamond engagement ring.'?"
The same year, eight out of 10 American brides got a diamond. That number has stayed relatively consistent ever since.
Today, "A Diamond Is Forever" is studied in business and marketing classes at major universities as an example of innovative techniques, complexity of message and sheer longevity.
And naturally enough the DeBeers website is www.ADiamondIsForever and their Twitter hashtag is forever.
The reason I'm mentioning a brief history of the De Beers Slogan is that it is a great example of timeless marketing.
In other words marketing that can be used for a long time.
The article by J Courtney Sullivan got me thinking about timeless marketing that can be used for many years.
So I asked myself an interesting question:
What marketing strategies have I seen work well for at least 20 years or more?
And I came up with a number of simple marketing strategies that still work just as well today in 2014 as they did when I first used them over 20 years ago.
As a result I've just written a brand new special report called 'The Timeless Marketing Solution- simple strategies that work well to attract ideal new clients and create large volumes of profitable sales.'
In this special report I explain two of my favourite 'timeless marketing strategies' and how they can be used by a variety of businesses.
I'd like to give a copy of this brand new special report to all Herald readers.
Here's all you need to do if you would like a free copy...
Just contact me using any of the email links in this Herald column.
Tell me the name of your business and give me your website address and a rough idea of your sales turnover for the last twelve months.
In return for giving me this information, I'll email you a complimentary copy of 'The Timeless Marketing Solution' special report.
I'm sure you will find it helpful.
The good news is that there are some simple marketing strategies that really are timeless. (And can be used for a surprisingly long time.)
'The more things change, the more they remain the same'
Jean-Baptiste Alphonse Karr (1908 - 1990)
Action Exercise:
What timeless marketing could you do that could potentially be used for years?
And if you would like more information about Frances Gerety you may like to read the novel by J. Courtney Sullivan called 'The Engagements'
Graham McGregor is a consultant specialising in memorable marketing. You can download his 396 page 'Unfair Business Advantage' Ebook at no charge from www.theunfairbusinessadvantage.com