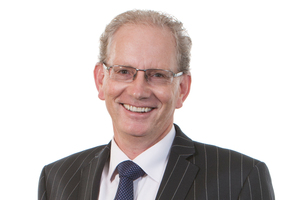 What kind of governance structures do you have in your business now and what role do they play in the business?

We have a board with three directors: two external non-executive directors - Peter Schuyt and Victoria Carter - and myself. The external directors are professional directors with a wide range of experience, including numerous public company directorships. In addition, we have an advisory board with three external advisers. Further to this, our business operation involves Guardian Trust as a custodial trustee for client funds.

Can you tell me a bit about how your governance has developed over the years?

Tax Management New Zealand started 11 years ago and has grown steadily over that time to having 14 employees today. Our governance and management structure has evolved through three phases: from just an advisory board and myself as managing director; to a general manager with myself as the sole director; to our current structure with a CEO, Chris Cunniffe, and a board of three directors.
What have been the motivating factors for instituting governance in your business and how did you go about putting these structures in place?

There are a number of motivating factors that drive our current governance structure. It gives our clients confidence having external directors responsible for the company's operation; the directors bring their expertise, perspective and networks to the business; it gives a broad governance framework for the CEO to be accountable to; and it also helps hold me accountable to operate as a director rather than an agent in the business.
We also have an advisory board with Sir Ralph Norris, Rob McLeod and David McLay that provides a broad perspective on trends and opportunities.

In putting our board in place, we took advice on the composition and structure from a governance consultant, Simon Telfer.

What impact has the governance you've put in place had on your business?

The board has set the direction and strategy for the business, developed appropriate delegated authorities and risk parameters and supported in the promotion of our business with stakeholders.
In the early years, our advisory board was very important in helping to promote and establish what was a world-first tax pooling operation and today plays an important role in exploring wider possibilities.
Each board member brings unique expertise to the table, and their knowledge is vital in scrutinising and improving areas of the business that I would not have been able to do on my own. Everything is always challenged in the name of improvement and we don't do anything on the basis of 'that's how it was done before', so to speak. It's all about making sure TMNZ is working harder and smarter to ensure we build and maintain relationships with clients.

What have been some of the challenges along the way?

Finding the right balance and timing with each stage of growth has not always been easy.
As the founder of the business, it can be difficult to step back and remain in a governance role, as I carry a lot of industry experience and am very passionate about what we do. I believe there is always something we can do better for our clients and I enjoy the engagement with the team at an operational level. However, I must be careful to ensure my enthusiasm aligns with our CEO's plans.

In addition to that, the industry we are in is unique. It is very technical and so the board needs to have regular contact at an operational level to ensure the strategies they recommend fit with our mission statement of creating a better tax environment for New Zealand businesses.

Lastly, what are three key pieces of advice you'd have for other small business owners considering instituting governance?

• Envisage how you want the business and your role in the business to look in five years time and start from the top down with a governance structure that will support that future vision.
• Start with an advisory board for say a one-year term and don't be afraid to evaluate and change the composition at the end of that term.
• Talk with other businesses that are of a similar size but which are operating in different areas to see what works so you can get the best you can find.
Coming up in Small Business: Running your own business can be all-consuming, but if you're not physically in shape it can be harder to keep up. So what are some of the different things small business owners do to keep themselves well - and what effect does that have on their business? If you've got a good story to tell, drop me a note: nzhsmallbusiness@gmail.com.