Fred Ohlsson, ANZ's Managing Director, Retail & Business Banking with some of the common small business startup problems he has seen.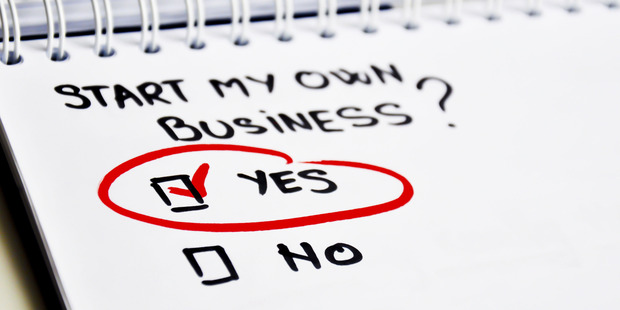 Each year thousands of people dream about starting their own business, taking control of their lives and having more flexibility.
For many it's about the attraction of being your own boss and making money for yourself, the satisfaction of turning your ideas into reality or the opportunity to spend your working time doing something you love. Others see a business as a way to get a better work/life balance or to build up something for the family.
The appeal is understandable and all of these things are possible if the business is set up correctly. Unfortunately, one in five new businesses fail in the first year. If you are thinking about starting your own business, you need to be aware of some of the common pitfalls that could lead to business failure and how to avoid them.
Launching without a plan
One of the biggest mistakes is to jump straight in to it without any planning.
While some business owners claim to have succeeded without a plan, the journey is usually very bumpy. Planning is essential in launching a business to avoid nasty surprises. Although it might seem tedious, you need to do your research to test the viability and sustainability of your business idea, so the decisions you make are informed ones.
Not knowing your customer
It's unrealistic to assume your product or service will appeal to everyone. Be clear about who your product is aimed at, why potential customers need it and the best way to get your marketing message to them. The more vague you are about who your target customer is, the harder it will be to market effectively. If you know who you're targeting, you will then be in a position to create marketing messages that attract their attention.
Skimping on market research
Your potential customers have limited disposable income and are already spending it with other businesses. Before you can start your business, you need to determine how much competition you face and how big the market is. This will enable you to see if the market is already saturated or whether a gap exists that your product or service can fill.
Understand what your direct competitors offer and find a way to create a point of difference that will give consumers a reason to transfer their disposable spending to your business.
Keeping it to yourself
The best way to test your idea is to run it past someone you trust, for example someone you know with business experience, or get professional advice from an accountant or business banking manager. People are often reluctant to tell others about their idea in case they steal it. In reality this is unlikely to happen. Talking your idea through helps you clarify your thinking and also allows you to see if others think there's a market for it.
See a bank supplied infographic laying out some of these common mistakes:
Running out of money
Many business owners underestimate the set-up costs and overestimate sales revenue during the start up phase. It's important to get proper advice and quotes on start up costs and create a profit forecast outlining how much revenue the business will need to generate each month to cover costs. This needs to take into account any seasonal trends related to that industry that cause peaks and troughs in sales. This will help you budget more effectively.
If starting a new business, you are starting at zero and it may take a few months before the business can generate enough sales to cover running costs. The business may not be able to pay you a wage from the beginning, so you will need to make provision for any revenue shortfall.
Not getting online
One way or another your business has to be online, as more people are using the internet to search for the products and services they want. Getting listed in online directories should make you visible to potential customers. Create a Google Plus profile for your business and set up your details in Google Places so your business appears on the map. Make sure your phone number is listed so people can contact you.
In short, before you dive into a new venture, do your research and make sure you understand the critical elements that will influence the success or failure of your business, so you can grab opportunities and avoid setbacks.
Remember, when you don't know what you're looking for, you can miss things that are staring you in the face - things that can either benefit or damage your business.