Steve Lombardi is President and CEO of Real Time Genomics, a NZ-born company now headquartered in San Francisco.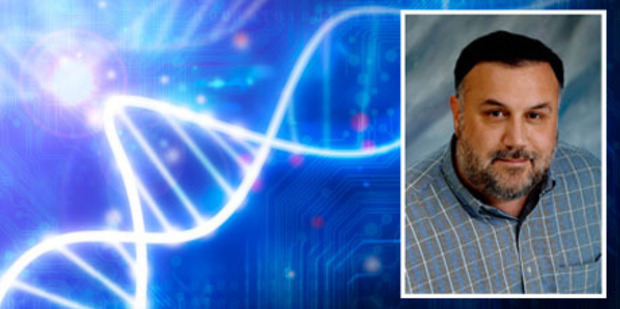 Real Time Genomics history
The company has developed and is selling ground breaking software for the analysis of genomes from data derived from the output of next generation DNA sequencers. The R&D and software development is carried out in Hamilton led by some internationally recognised computer scientists from Waikato University, including the company's CTO, John Cleary. The marketing and sales staff, plus a growing team of genome scientists are based in the US. Silicon Valley VCs Catamount Ventures and Lightspeed Venture Partners have led the funding of the company since its establishment in 2009, with solid support from a group of NZ investors including Simon Holdsworth, whose family owns half of Datacom; Net Value, based in Hamilton, and the law firm, Simmonds Stewart.
I joined the business this time last year after spending 30 plus years in commercial biotechnology, including more than 15 years at Applied Biosystems (now LIFE Technologies) where I ran the company's DNA sequencing business.
There are eight staff in New Zealand and the company is currently in the process of hiring eight genomic scientists in San Francisco, in addition to its corporate and commercial staff.
How did Real Time Genomics came to America?
Graham Gaylard, a co-founder, with support from tech legal expert, Andrew Simmonds, came to San Francisco in 2009 when Real Time Genomics had developed the core technology, which was essentially a series of algorithms that make important transformations in raw sequence data, essential for genome analysis. They also had some very interesting benchmarking in the application of the algorithms in some fundamental genomic workflows that showed great commercial potential. Just as important, they had a series of patents and patent applications that provided the VCs with the confidence to invest. Graham secured the company's first tranche of Series A financing from Catamount Ventures.
What does being headquartered in the States do for the business?
Largely, the US base puts RTG close to a number of stakeholders, including a large concentration of customers interested in DNA sequencing, such as academic medical centers, public health centers, pharmaceutical companies, diagonistic companies and hospitals. In addition, being in the US allows RTG to recruit people across the enterprise with deep knowedge and experience in the industry. My head of genome science worked with me at Applied Biosystems, where we enabled the worldwide Human Genome Project with our sister company, Celera Genomics. My head of marketing worked for Illumina, the leading next-gen DNA sequencing company. Also, my head of sales worked for Applied Biosystems for 20 years, leading the commercial introduction of many of Applied's leading innovations. These people have both a business and science background. In addition, the rich academic and commercial biotechnology community in the Bay Area also allows us to hire some of the best and brightest bioinformaticians and computational biologists in the world.
What does the NZ arm contribute?
NZ RTG is an incredibly talented group of applied mathematicians and computer science experts who have been involved in the application of big data across a number of industries and have a proven track record of success in bringing novel technologies to market.
What does the US arm contribute?
The US office is the primary customer-facing facet of RTG; a combination of people with knowledge of the science of our customers and people with experience in brining genomic innovation to the market. Since arriving here a year ago, I have hired the U.S. team, put in place a vision for the company, and created a novel business model for analytics that allows us to uniquely market and sell our world class technology. We just recently launched our first product, which is a specialised analytics platform to help researchers and clinicians understand the genetic nature of childhood diseases. The response from the marketplace has been very positive and we are convinced we can build a commercial beachhead for broad market acceptance as we continue to innovate new platforms for other uses.
Why be in both places?
The team in NZ is world class in what they do. With information technology and communications enabling the creation of distributed innovation centers across industries across the world, it made no sense to try to recreate the NZ team in the US. It would have taken too long to identify and get talent in the US and transfer the knowledge.
A key to success as start-up is to understand what skills you need and then ask yourself where is the best place to recruit the talent. With Real Time Genomics, it made sense to do it in both countries. NZ had the core technology group; the Bay Area in the US is the best place to find genomic scientists and commercial leaders. The way we see it is the two offices have the perfect combination of people and talent. And NZ is only a three-hour time difference from the Bay Area, so the logistics of working collaboratively is exactly as it is in doing business with the East Coast of the US; NZ is just a day ahead.
Is it possible Real Time Genomics might have an IPO in the US?
The potential growth of a company like RTG is huge, given our core competencies and the rate of growth of the genomics applications across human health, agriculture, and other applied markets. RTG could list at some stage but at the same time it could make an interesting candidate for M & A. We are focusing on growth and keeping all of our options open at this time.
What would you advise other NZ tech companies hoping to appeal to VCs in the US?
Venture capitalists aren't any different here from New Zealand. There is just a lot more opportunity in the US as the VC industry is much larger. NZ tech companies need a good business plan, a good idea, their own IP and a passion for what they want to accomplish.

Tell us the stories of your family businesses. We are looking for a broad range of ethnicities. What makes you think your business will keep going for a number of generations? Email me, Gill South, at the link below: