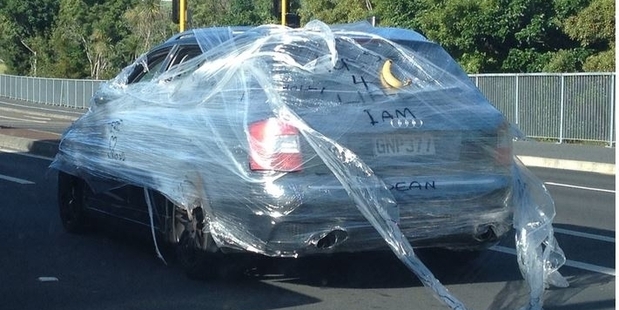 Best police work ever
Emma writes: "I was heading up north with my two young sons and got talking to two police officers on a break at a cafe in Kawakawa. I explained how my 3-year-old son was afraid of bears, pumas, big bad wolves and rats and we haven't had a full night's sleep in a year. The female officer asked for my email address and a few days later I got this email: 'Dear Cooper, I went to your house today and arrested all the big bad wolves, pumas, bear and rats. They were angry at being arrested but I told them off for scaring you and they felt bad. They are in jail and I have locked the door with a big key. There is no way they can get out and we searched the house to make sure we didn't leave any behind ... I hope you can now sleep easy ..."'
Mindless lads wreck seaside outing
"A beautiful afternoon at Pt Chevalier beach was ruined when a group of young guys who lured seagulls with food then threw a large piece of wood at them, hitting one of the gulls," writes Carol. "They then stood sheepishly watching the injured bird which was obviously concussed.
What a great example you gave to the children playing that afternoon, guys."
Bank customer calls the shots
Pete was rung by his bank on his cellphone. "I answered in my usual way, with my name. The caller acknowledged me and outlined the reason for her call. No problem. She then said she needed to identify me. 'Hang on', I said to her, 'you have rung me on my cellphone and I have answered, and now you say you need to identify me?'. I added, 'sorry, but I need to identify you. How do I know you're from the bank and not a hoax caller? Please identify yourself and confirm you are an employee of my bank'. There was stunned silence on the other end of the phone!"
When crime doesn't pay
Police are looking for a burglar they suspect is covered in bee stings, after he broke into a beehive in a shed in Hampton, southwest London. Police said he would have been stung numerous times and are appealing to pharmacists and hospital workers to come forward if they have seen a sting-pocked person. (Source: Richmond and Twickenham Times)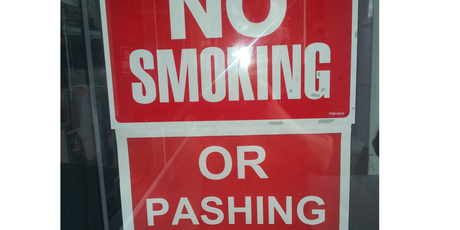 Picture this #1: Bet this smells great...
Picture this #2: Bad wedding photos...
Picture this #3: Boulder smashes through Italian farm...
Media bread and butter: Angry people in local newspapers ...
Video: This is Norway...

Got a Sideswipe? Send your pictures, links and anecdotes to Ana at ana.samways@nzherald.co.nz